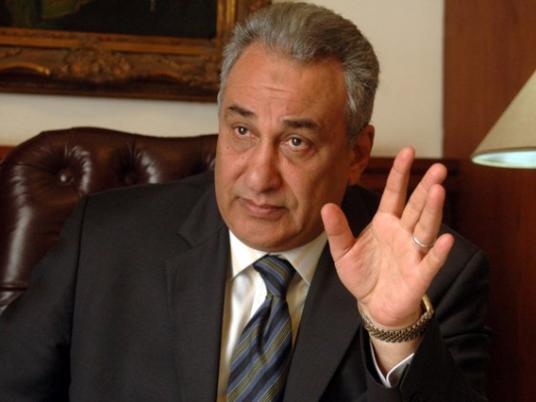 Egypt is facing major challenges, the most serious of which is the terrorism backed by Western powers in order to disable the wheel of production and prevent stability and progress in Egypt, said Chairman of the Lawyers Syndicate and the head of the Arab Lawyers Union Sameh Ashour.
"Egyptian people know that America is moving behind what is called civil society and human rights organizations," Ashour added during an anti-terrorism conference organized by the General Federation of NGOs in Cairo Wednesday.
"We, the people, the police, and the army, Muslims and Copts are one fabric. We will not abandon our beloved country and we reject the American roistering in the Arab region," Ashour said.
"The Interior Ministry has provided since the revolution of January 25, 552 martyrs and is ready to make more sacrifices for Egypt," said Lieutenant Colonel Emad al-Dregly, Secretary General of the Association of the Martyrs of the Central Security Forces.
"The police are not afraid of death, they rather welcome it with forbearance. The weapons of terrorist groups will not intimidate us no matter what, because we believe in God and believe in the survival of the nation," Dregly added.
Edited translation from Al-Masry Al-Youm