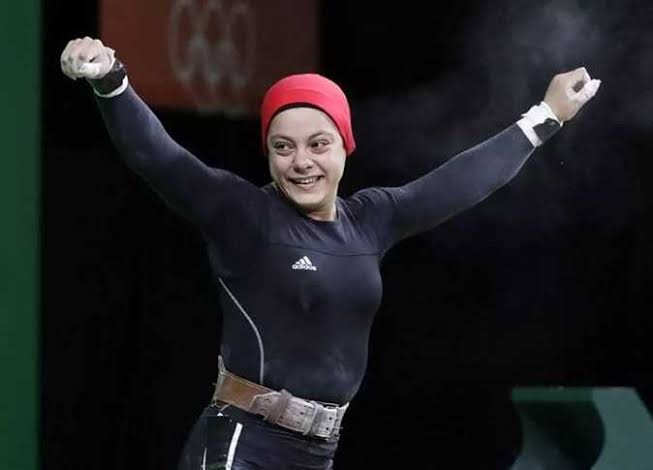 Olympic champion and Egyptian female weightlifter Sarah Samir won three gold medals at the 2022 USA Weightlifting Friendship Cup, which kicked off in Las Vegas on July 3.
Samir succeeded in lifting 110 kg in the snatch, 147 kg in the clean and jerk, and a total 257 kg in the weight category of 81 kg.
The tournament is her first in three years. Samir is preparing for the 2022 IWF Senior World Championships in Colombia.
Samir was absent from the Mediterranean Games, due to the cancellation of the 81kg weight category.
Egypt's participation in the games includes 177 players – 114 male and 63 female – in 19 sports: weightlifting, athletics, boxing, fencing, karate, shooting, tennis, table tennis, taekwondo, judo, bow and arrow, wrestling, equestrian, sailing, handball, basketball, badminton, and gymnastics.