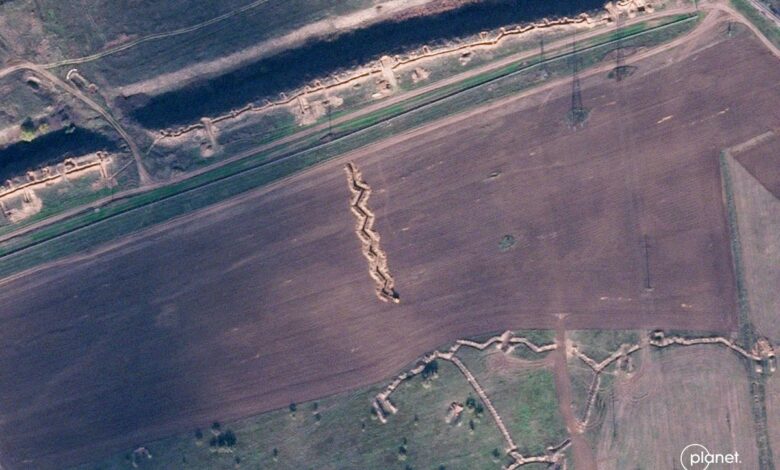 Satellite imagery taken last week shows new trenches being dug near the town of Armiansk in northern Crimea, near the border with Ukraine's Kherson region.
An image captured by Planet Labs PBC on Nov. 5 shows a trench being dug in a field where just one week earlier, on Oct. 29, there was none.
Russia digging new trenches in northern Crimea suggests that military leaders may be nervous about a Ukrainian counteroffensive in the Kherson region east of the Dnipro River, and south from Zaporizhzhia toward Russian-occupied Melitopol.