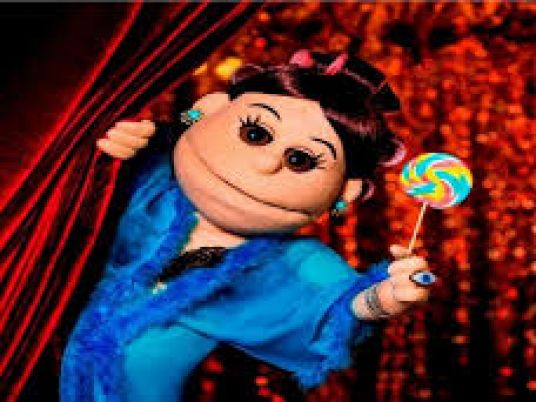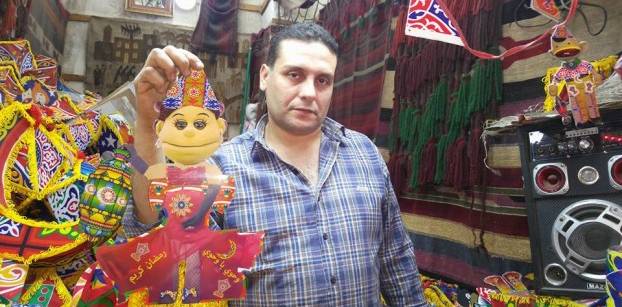 The satirical puppet Abla Fahita, known for her sexual innuendo and sniping at politicians, has made her mark on Ramadan decorations this year, appearing in shops and markets ahead of the Muslim month of fasting.
Pictures of the puppet, made famous in her own TV show, have been printed on both textiles and cardboard and incorporated into Ramadan lanterns and decorations, with traders in the Kheyamiya and Taht al-Rabaa districts of Cairo doing a roaring trade.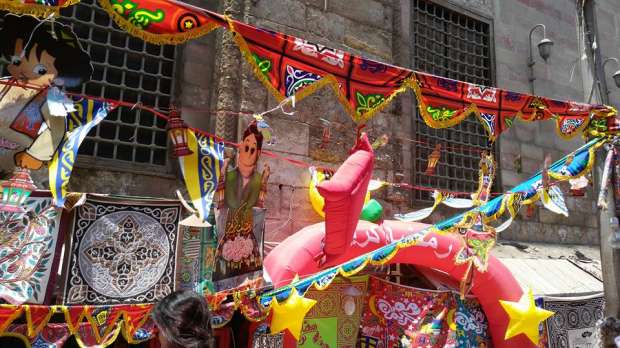 The Abla Fahita character is a rich widow with a dangerous sense of humour that has landed her human creators in legal hot water more than once.
The puppet first appeared on Youtube in 2010, later moving to a regular spot on private TV channel CBC. She now has more than 2.5 million followers on her Facebook official page.
However, in 2014, a lawsuit was filed against her creators after Abla Fahita appeared in a Vodafone advert. The suit alleged that the puppet was being used to communicate secret messages to the Muslim Brotherhood, a case that was finally thrown out due to lack of evidence.
In 2014, she also featured in a pop song entitled 'Mayestahloushi" (They don't deserve), which scored over 10 million views on Youtube.
More recently, the puppet was landed with a legal case on account of her sexy sense of humour, which one lawyer claimed was offensive. The case has been postponed until June.
The appeal of controversy
Mohamed Yehia, seller of Ramadan lanterns and decorations in Kheyamia, said that he was prompted to make use of the Abla Fahita image by her popularity, as with other stars, real or imagined.
"People like anything new. That gets a big reaction. Many people buy them [Abla Fahita decorations] when they see them, because they are different from the characters in previous years," he added.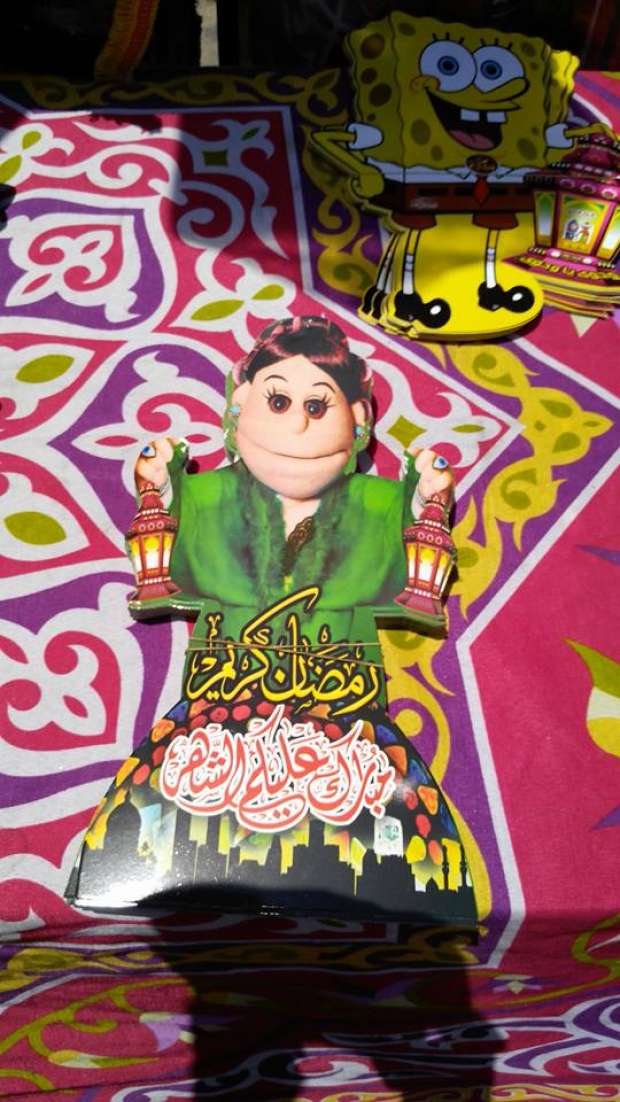 He has printed other characters on the decorations this year, such as cartoon character Spongebob, but Fahita is the most popular.

Asked about the controversial puppet, Yehia said, "It's not just a puppet. She has political views and comments on events in a satirical way. Everyone interprets what she says in their own way."
As for the claims of espionage, Yehia is certain of the puppet's innocence: "If she was a spy, she would have been arrested."
The going price
Cardboard decorations of the puppet are seling for LE3, while a 1-meter string of smaller puppets costs LE4.

Fahita's pictures have also been printed on fabrics stretched across a wooden frame and decorated with small colored lights, selling for LE150. Meanwhile, rolls of fabric bearing her image are going for LE13 per meter.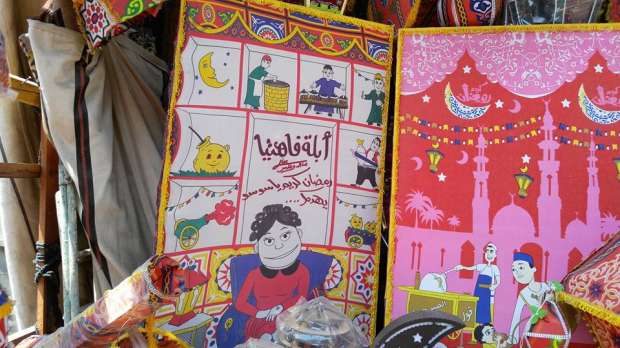 Hany Salah, seller of Ramadan lanterns and decorations in Taht al-Rabaa, said, "We try to deal with the recession using various new ways to attract customers. The are all made in Egypt — by us."
As for the puppet's controversial statements, he says, "Every Egyptian has his own ideas and thinks differently. They take different positions regarding Fahita depending on what they understand.
"I don't have a position on the puppet. For me, these panels are just a way of making a living."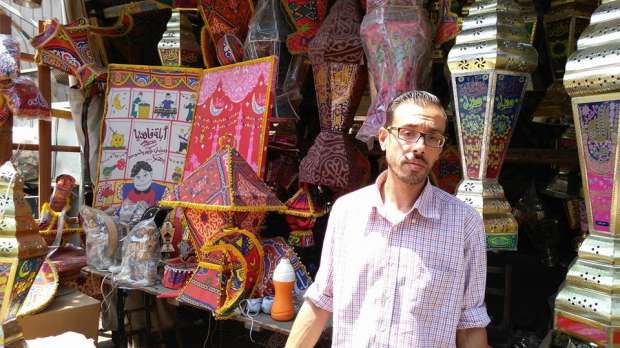 Edited translation from Aswat Masriya