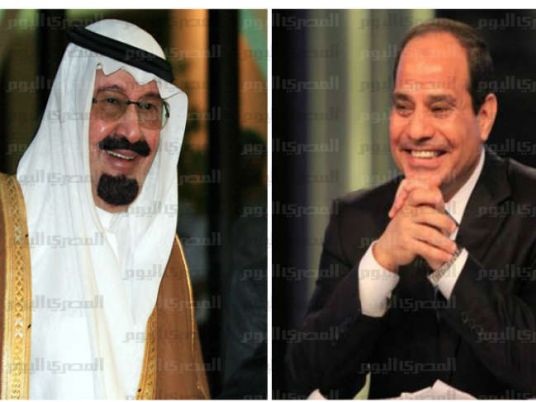 Saudi Arabia ranked first among countries that imported Egyptian goods during the first five months of 2014 with more than LE6 billion worth of goods, according to a statement by the Saudi embassy in Cairo.
The statement referenced the General Organization for Exports & Imports Control (GOEIC), who ranked Saudi Arabia first among importers of Egyptian goods in 2014.
Italy ranked second, Turkey was third and the US came in fourth place.
Imported goods totaled LE1.24 billion in January, LE1.285 billion in February, LE1.28 billion in March, LE1.26 billion in April, LE1.31 billion in May.