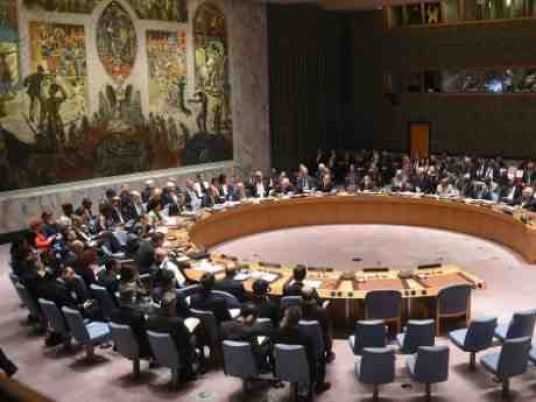 Both Saudi Arabia and Qatar sharply criticized Egypt on Sunday for voting in favor of a Russian proposal for a truce in Syria that was put to a vote at the UN Security Council.
The Russian proposal for a truce, with particular focus on Aleppo, was not passed, since it failed to get the required number of votes.
However, the Saudi ambassador to the United Nations, Abdullah al-Ma'lami, described Egypt's support for the draft resolution submitted by Russia as "painful".
The head of the Saudi lobby in the US, Salman Ansari, also criticized Egypt's vote in favor of Russia's draft resolution.
In a tweet, Ansari said, "Sorry Egypt. But voting for the Russian draft resolution makes me doubt you are the mother of Arabs and the world."
Ansari's comment refers to the title "Mother of the World" which Arabs and Egyptians themselves often use to describe Egypt.
The Russian draft was one of two opposing ceasefire proposals put forward for a vote at the Security Council. Another proposal was submitted by France and Spain, supported by the United States and the UK, but Russia vetoed it. Egypt voted in favor of both proposals.
Defending Egypt's vote for the Russian draft, Ambassador Amr Aboul Atta, Egypt's delegate to the United Nations, explained that "Cairo supports all efforts that aim to end the tragedy of Syrian people."
Aboul Atta said that Egypt voted based on the content of the two draft resolutions, which included several common items.
"The two draft resolutions stated ceasing aggression against civilians and taking decisive action against armed and terrorist groups," according to Atta.
Syrian and Russian forces are currently battling to take control of Aleppo, which is largely in the hands of Syrian rebels, including various Islamist groups considered terrorist organizations.
A recent ceasefire broke down quickly, with both sides claiming violations by enemy forces. Russia has accused the United States of failing to live up to its obligations under the ceasfire, while the US has demanded that Russia halt bombing raids on enemy targets in Aleppo. The US says that Russian airstrikes are hitting civilians, while Russia claims it is seeking to destroy terrorist groups linked to al-Qaeda that were never part of the ceasefire agreement.
After the end of the last ceasefire, Russia and the United States broke off direct discussions on the issue, sparking concerns of a possible escalation in the standoff between the two world powers.
Discussion the United States turned to possible airstrikes on Syrian government targets, including Syrian air bases, while Russia said that any such action would provoke defensive action from Russian missile systems deployed in Syria.
Edited translation from Al-Masry Al-Youm