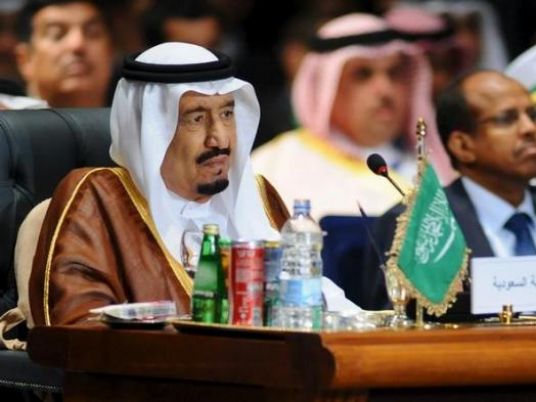 Saudi Arabia's King Salman issued a royal decree on Saturday restoring financial allowances for civil servants and military personnel that had been cut under austerity measures.
"The royal order returns all allowances, financial benefits, and bonuses to civil servants and military staff," said the decree, broadcast on state-run Ekhbariya TV.
In September Saudi Arabia cut ministers' salaries by 20 percent and scaled back financial perks for public sector employees in one of the energy-rich kingdom's most drastic measures to save money at a time of low oil prices.
The measures were the first pay cuts for government employees, who make up about two-thirds of working Saudis.
The decree canceled those orders, saying they had come as a response to the sharp drop in the price of oil, the main source of state revenues.
Oil prices sank to a low of around $28 last January amid a two-year price slump. Since late 2016, however, prices have partially rebounded, with Brent crude LCOc1 now trading around $52 a barrel compared to last year's average of $45.
Minister Of State Mohammed Alsheikh said Deputy Crown Prince Mohammed bin Salman, who serves as chairman of the Council for Economic and Development affairs, recommended the reinstatement of allowances after an official review and better-than-expected budgetary performance in the first quarter of 2017.
"The government has conducted a review of the measures initiated in the fall in relation to the public-sector employees' allowances. A number of fiscal adjustment measures were taken over the last two years which led to a strong improvement in the government's fiscal position," said Alsheikh.
He joined other key officials in highlighting figures pointing to economic recovery.
The central bank governor said the trade deficit was expected to drop in 2017, possibly moving into a surplus, while the deputy economy minister said the kingdom had reduced its deficit in the first quarter of the year by more than half, in part because of prudent management of government spending.
"We believe this move will boost positive sentiment as domestic demand recovers on the back of enhanced government employees' disposable income," said Alsheikh.
Personnel Changes
Other decrees issued at the same time appointed one of Salman's sons, Prince Khaled bin Salman, ambassador in Washington and another, Prince Abdulaziz bin Salman, state minister for energy affairs.
Prince Khaled is an F-15 pilot who has trained in the United States and carried out air strikes against the Islamic State militant group in Syria.
Prince Abdulaziz is a long-time energy policy official who was appointed deputy oil minister in 2015.
Further decrees replaced the kingdom's information and civil service ministers and set up a committee to investigate allegations of abuse of the civil service office.
A national security center was established under the royal court and Ibrahim al-Omar was named governor of the Saudi Arabian General Investment Authority, an agency managing foreign investment in the kingdom known as SAGIA.
(Reporting by Ali Abdelaty, Sami Aboudi and Katie Paul; Writing by Tom Finn; Editing by Jonathan Oatis and Diane Craft)