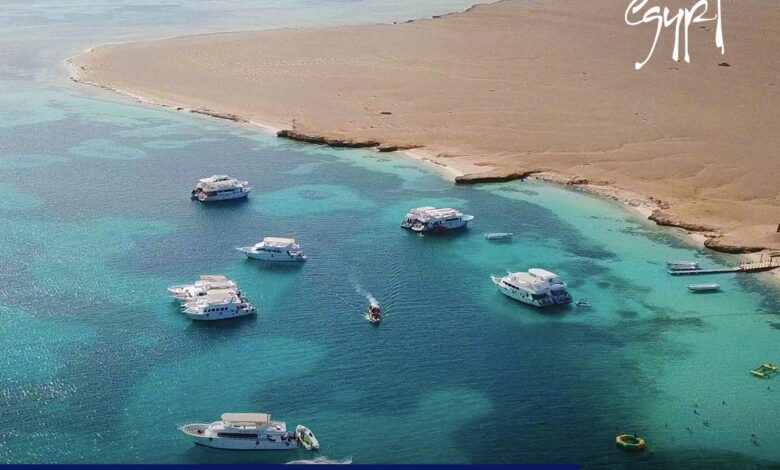 Since assuming the mandate of the Crown Prince in Saudi Arabia, Prince Mohammed bin Salman has been working to ensure that there are multiple sources of national income in his country beyond oil.
That's the goal of his nation's "Vision 2030", to ensure that Saudi Arabia reaches this point through the shortest path!
And tourism represents an important pillar in this vision, targeting 100 million tourists to visit the kingdom in 2030!
As to how to achieve this, Riyadh has begun seeking an agreement with major airlines to land at Yanbu airports in the west, Jubail in the east, Dhahran in the north-east, and in the cities of the south – not just in the airports of the capital or airports in Jeddah.
That means that Riyadh thinks about tourism in the same way of the Spanish capital, Madrid: more tourists than the native population!
Nothing is missing in Egypt regarding tourist attractions, as we have enough wonders to attract far more tourists than our own population. As such, our ambition goes beyond the limits of 15 million tourists per year, as has been the case for years.
In a ceremony called for by the Egyptian Ministry of Tourism (ETF) in Ramadan, Minister of Tourism and Antiquities Khaled al-Anany, was talking about what his ministry is doing to obtain our fair share of global tourism.
He was enumerating the ministry's steps to achieve this purpose, from the facilities to obtain a visa electronically, to reviewing the classification of hotels, to the technical equipment required in every bus transporting tourists!
The question is: Where does tourism stand in our 2030 Vision plan, which was announced years ago? What is the ambition set by this plan for the tourism sector in our country?!
Tourism is a variety of attractions, and we have more than enough.
Tourism is an infrastructure of a kind that the minister was talking about during ETF ceremony, and I think that the ministry is currently paying attention to the need to provide it at an appropriate level.
Tourism is a vision that seeks a specific goal according to a timetable of the type Vision 2030 in Saudi Arabia on the other side of the Red Sea!.
This is exactly what I ask about those who formulated our 2030 Vision plan!
Tourism is an industry with rules and assets, and the country that deals with it on this basis makes itself a tourist destination that the tourist visits and searches for!