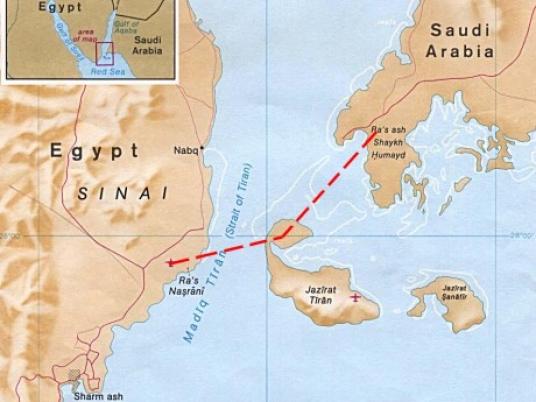 Environmentalists have urged caution after a US$3 billion bridge project linking Saudi Arabia to Egypt seems likely to have been given the green light by President Mohamed Morsy.
According to an Al-Hayat report quoting Egypt's Transportation Minister Mohamed Rashad, the 32-kilometer causeway will link Sharm el-Sheikh to Ras Hamid, near Tabuk in Saudi Arabia, while passing over the Straights of Tiran.
A technical committee will meet in late September to begin initial planning for the project, which is forecasted to increase trade between the countries by billions of dollars.
But for Noor Noor, executive coordinator for the environmental NGO Nature Conservation Egypt, the government needs to assess more than just the economic benefit of the bridge.
"There is a persistence to go along with this project without fulfilling the proper environmental prerequisites and it's concerning," said Noor.
"They seem willing to put political goals before the Red Sea itself, and that's quite a dangerous statement," Noor added.
The bridge could draw over a million travelers through Sinai, especially as an alternative route for Hajj. But environmentalists say more research needs to be done in regards to the likely ecological and social impact of the bridge.
While the exact route has not been announced, it's likely the bridge will pass through three protected islands, including Tiran Island, which often hosts populations of threatened dugong amongst its coral reefs and acts as a breeding ground for birds and sea turtles.
The increased traffic is also likely to threaten the surrounding natural beauty of Sharm-el Sheikh and cause a spike in levels of pollution and waste.
According to Noor, it is important that the surrounding communities are also involved in the decision-making process. "A wide-scale discussion and research must happen with the Ministry of Interior and specialized NGOs, and other communities in Egypt, to ensure the proper information is reaching officials before any decision is taken," said Noor, adding that Nature Conservation Egypt will begin mobilizing public opinion against the bridge through outreach and awareness campaigns.
"This is a multibillion dollar project and all damages that come as a result of it will be permanent," Noor said. "There has to be total transparency."