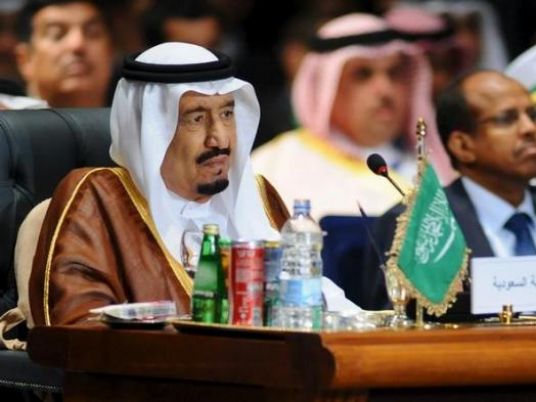 Saudi Arabia's King Salman has invited Egyptian President Abdel Fattah al-Sisi to visit his country, a public show of good relations following months of tension between the Arab world's most populous state and its richest.
Sisi welcomed the invitation and in turn invited Salman back, his office said in a statement on Wednesday.
The two leaders met at an Arab summit in Jordan and discussed improving relations, the statement said. The two countries have disagreed over Syria and the transfer of two Red Sea islands from Egypt to Saudi Arabia.
"King Salman promised to visit Egypt in the very near future based on an invitation from President Abdel Fattah al-Sisi," the statement also said.
Even though officials from both sides have denied the existence of tensions or disagreements between the two countries, the two have been at odds on a number of political issues.
Egypt voted in favor of a Russian-backed but Saudi-opposed UN resolution on Syria in October, which excluded calls to stop bombing Aleppo.
In January an Egyptian court rejected a government plan to transfer two uninhabited Red Sea islands to Saudi Arabia.
The kingdom agreed in April last year to provide Egypt with 700,000 tonnes of refined oil products a month for five years, but the cargoes stopped arriving in early October.
Shipments resumed this month, however, and Egypt's Petroleum Ministry said they had only been stopped for commercial reasons.
(Reporting by Mostafa Hashem; Writing by Ahmed Aboulenein; Editing by Dominic Evans)