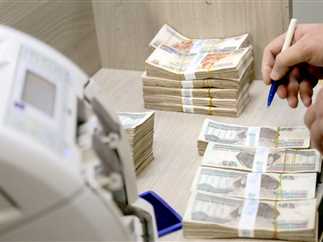 Banque Misr and the National Bank of Egypt are expected to continue to offer term deposit savings certificates with a 25 percent return.
This is the highest return on savings certificates in Egypt.
According to economists the deadline has not been officially announced.
According to the two banks, the offer of the certificates of 25 percent return is temporary and will not be renewed.
The deadline to purchase 25 percent certificates:
According to Mohamed al-Etreby, President of Banque Misr and President of the Federation of Egyptian Banks, the 25 percent certificates will not last for long, although the deadline for purchase has not yet been announced.
There are some economists expect that the period of the offering will last for two or three weeks, with the aim of reducing inflation rates and withdrawing liquidity from the market and thus countering inflation.
Banque Misr and the National Bank of Egypt offered an investment certificate with a return of 25 percent annually for one year only and without renewal, as the return is paid at the end of the period, or an investment certificate with a return of 22.5 percent, paid monthly. The return on the 25 percent certificates thus will begin to accrue in January 2024.
The proceeds of the 25 percent savings certificates in both banks have so far reached more than LE155 billion, according to Yahya Aboul Fotouh, Vice Chairman of the Board of Directors of the National Bank of Egypt, since it was offered on Wednesday, January 4, until Monday, January 10.
As for the 22.5 percent certificates, the monthly return will be deposited in the customers' accounts, starting February 2023.
Customers cannot redeem the 25 percent return certificates before six months have gone past.
This is from the start of a working day following the day of purchase and can be redeemed before the end of the period in accordance with the rules and conditions announced by the two banks.
Savings certificates, which are the annual platinum certificate from the National Bank of Egypt and the Talaat Harb certificate from Banque Misr, can be purchased through the branches of the two banks or through internet banking services.
The minimum value to create a savings certificate is LE1,000.