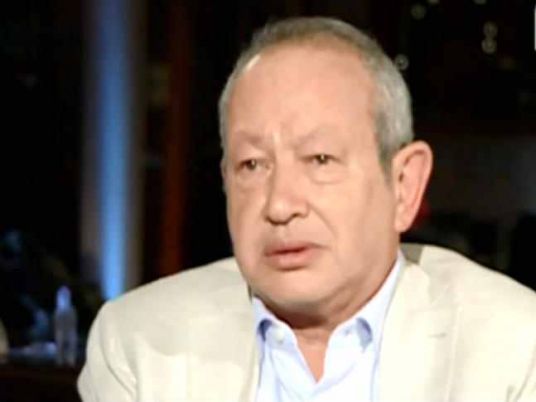 Egyptian business tycoon Naguib Sawiris is acquiring the majority of shares of the international news channel Euronews, according to the report issued by the station on Wednesday, confirming previous reports from Le Figaro.
According to Le Figaro, Sawiris has reached an agreement with the channel to purchase 53 percent of its shares and increase its capital by 35 million euros. The channel said that the majority of the supervising council approved the agreement on Tuesday. Accrding to the CEO, Michael Peters, arrangements for the purchase had been ongoing for a few months.
Euronews broadcasts in 13 languages for 24 hours a day, seven days a week. It has a team of around 400 journalists from 25 countries. Its annual budget is estimated at 72 million euros.
Edited translation from DPA