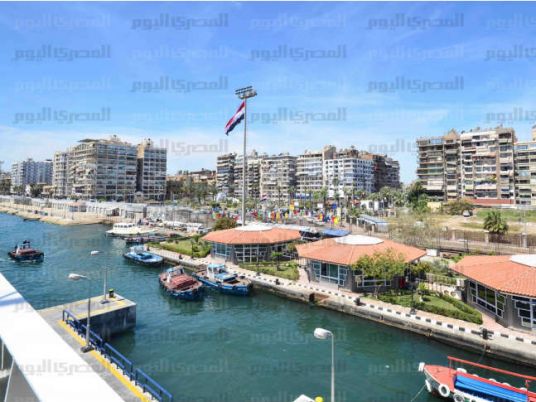 The delay in the excavation of the eastern Port Said canal, which was supposed to have been completed in 2011, has cost Egypt US$1.9 billion and 20 million passing container ships, a study to which the Suez Canal Authority contributed, claims.
The cost for dredging the new 9.5-kilometer canal is expected to stand at $150 million, while the same work could have been carried out for US$103 million in 2011.
According to the study made by the research department at the Arab Academy for Science, Technology and Maritime Transport, ships waiting to enter through the Suez Canal waterway lost 668 hours annually in waiting time due to the absence of a separate artery to the Port Said seaport.
The Egyptian government has put the Port Said artery among its priorities as part of the Suez Canal Area Development Project inaugurated 10 days ago.
The Port Said sideway canal will cater to 15,000 medium-and-large size ships, up from a current 2,300 vessels, according to the study, which said the project will spare Port Said seaport-bound ships waiting time, ensuring enhanced logistical services and reduced navigation costs for container ships.
Edited translation from Al-Masry Al-Youm