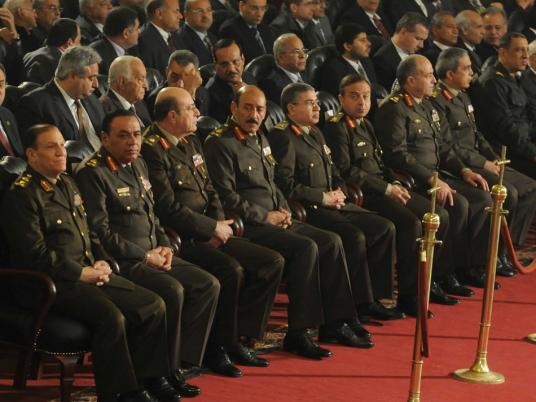 Egypt's ruling military council has reiterated its commitment to a previously announced timeline regarding the handover of power to a democratically elected civilian authority, state television reported on Monday.
"We feel the concerns of the people over the security situation, and thus will continue helping the police in this regard," said a statement issued by the Supreme Council of the Armed Forces.
The statement followed an emergency meeting on Monday with some of Egypt's senior judges, who are members of the high elections commission.
In the meeting, Field Marshal Hussein Tantawi called for swifter election preparation, a sign that the army's planned transition to civilian rule could be accelerated.
It was decided at the meeting that nominations that 10 March will mark the first day presidential nominations are accepted.
The statement also called for ignoring rumors that aim to tarnish the image of the armed forces, which stood by the people during the 25 January revolution.
The council stressed its full support for an independent judiciary and the importance of prompt justice.
Translated from Al-Masry Al-Youm