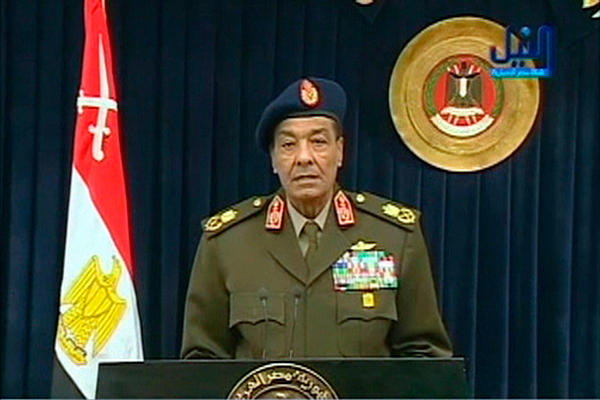 The Supreme Council of the Armed Forces would still have the power to name both the interior and foreign ministers in newly elected President Mohamed Morsy's government, said an official source.
The source, who requested anonymity, added that the SCAF would ask former Prime Minister Kamal al-Ganzouri to continue his former responsibilities until a new Cabinet has been formed. Ganzouri's Cabinet resigned following the announcement of Morsy's presidential win.
Head of SCAF Field Marshal Hussein Tantawi met with President-elect Mohamed Morsy and Ganzouri at the Defense Ministry on Monday, where Ganzouri's Cabinet presented its resignation to Tantawi. Meanwhile, Tantawi and Morsy held negotiations over the amendments to the presidential powers in the supplement to the Constitutional Declaration that was recently passed by the SCAF.
The source went on to say that Ganzouri left half an hour after submitting his resignation. Tantawi and Morsy then discussed the formation of the new government, which is expected to begin its work soon.
Al-Masry Al-Youm learned that Muslim Brotherhood Deputy Supreme Guide Khairat al-Shater and SCAF Chief of Staff Sami Anan met late Sunday night to discuss the supplement to the Constitutional Declaration, as well.
Morsy is expected to begin the formation of his presidential team and to choose the new prime minister within the next few days. It is anticipated that he will select an independent political figure to serve as prime minister in order to form a coalition government representative of all the country's political movements.
Edited translation from Al-Masry Al-Youm