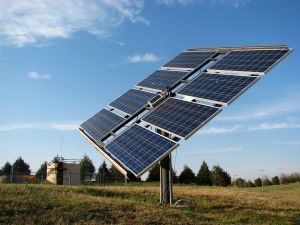 Norwegian Solar power producer Scatec Solar has launched field activities in Egypt and has begun engineering and procurement related activities in Benban and Zafarana, Reuters reported on Monday.
Scatec Solar's field activities will result in the construction of one of the world's largest energy sites, according to GlobeNewswire.
On March 16, Scatec Solar signed a memorandum of understanding with Egypt's New and Renewable Energy Authority, which secured land for the company to start developing 50 MW solar photovoltaic power under the government's new Feed-In Tariff Scheme (FIT), according to the company's website.
Over the next two years, Scatec Solar plans to invest more than US$600 million in Egypt's solar energy program, according to Reuters.
The company says it will raise finances for the project from banks, adding that funding commitments "rest on authorities issuing bankable contractual documents and required permits."
Reuters also reported that Scatec Solar signed agreements to participate in five projects totaling 250 MW (ac) under Egypt's new FiT photovoltaic program.