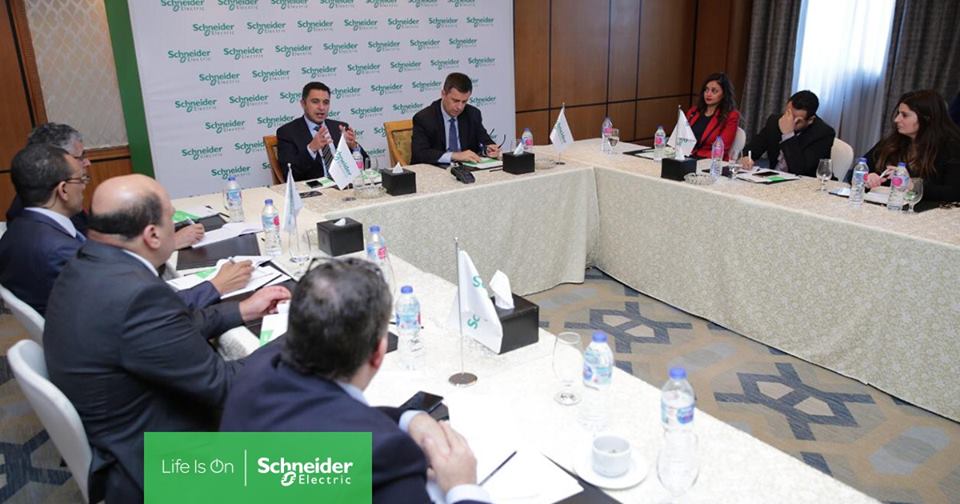 Executive Vice President of Schneider Electric's (SE) International Operations Luc Rémont said that the massive national projects implemented by the Egyptian government has created an environment conductive to additional investments, encouraging his company to invest further.
He explained that SE is looking forward to cooperating with the government in different ambitious projects within the fields of electricity and telecommunications, adding that the company has already implemented hundreds of projects in these two fields around the world.
Rémont's statements came during a meeting with the editors-in-chief of different Egyptian newspapers on Monday, during the sidelines of French President Emmanuel Macron's visit to Cairo.
He praised the government's measures in the field of economic reform, investment legislation and investment law. Rémont described the investment climate in Egypt as "positive" as it protects the transfer of funds, corporate profits and currency management.
Moreover, Rémont said that SE is proud of its role in the development of Egyptian society and is considering expanding further into the Egyptian market.
He added that his company welcomes further cooperation with the Egyptian government in different fields and in the activities of SE, which serves as a global specialist in digital transformation, energy management and automation.
Edited translation from Al-Masry Al-Youm