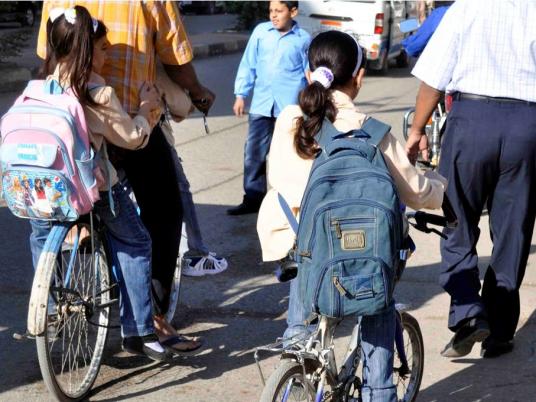 The Amr Ibn al-Aas elementary school in the Arbein district of Suez was evacuated on Monday after rumors of a strange object sighted on campus.
Parents rushed to take their children out of the school, but explosives experts said no such object was found.
A similtar incident ocurred on 3 October when a school in Assiut was evacuated in response to witnesses spotting a bomb on the school fence. When civil defense forces and bomb experts arrived on the scene, the suspected bomb was discovered to be a can of fruit juice.
Egypt has been in a state of panic since the ouster of democratically-elected Mohamed Morsy was ousted from the presidency by the armed forces on 3 July. While many of his supporters have organized protests against the ouster, some terrorist elements have sought retribution by attacking Egyptian armed forces or planting various bombs throughout Cairo.
Edited translation from Al-Masry Al-Youm