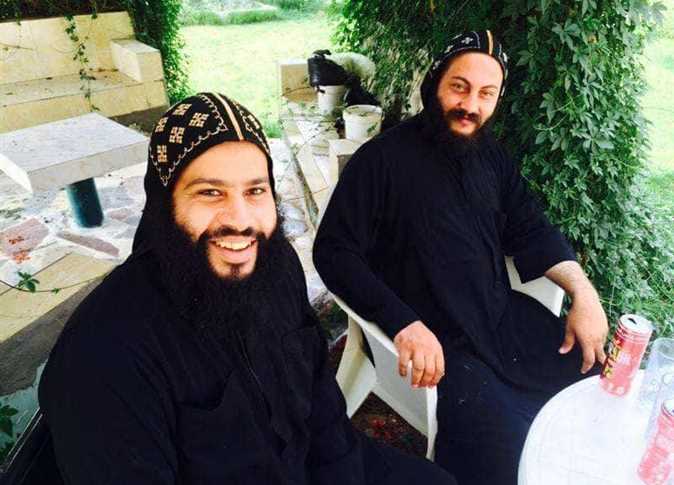 The Damanhour Criminal Court in Beheira on Saturday continued the trial of the two suspects behind the murder of Bishop Epiphanius, head of the Saint Macarius Monastery.
During the trial's third session, the second suspect Faltaous al-Makary (Raymon Rasmy Mansour) attended for the first time, having been hospitalized from complications following a suicide attempt.
Faltaous pleaded not guilty in conspiring to murder Epiphanius.
The court then began listening to the testimonies of prosecution witnesses in the case, while the trial saw tightened security measures.
During the first session of the trial back in September, the main suspect in the case, Ash'eyaa al-Makary (Wael Saad Tawadros) also pleaded not guilty.
Defense attorneys for Ash'eyaa claimed that their defendant was forced into confessing, adding that their client said that he was tortured physically and psychologically by police during interrogations.
Bishop Epiphanius was found dead in July in front of his monastic cell at the Saint Macarius Monastery, Wadi al-Natroun. Monks at the scene immediately notified al-Natroun police, who discovered that the Bishop had fractures in the back of his skull, leading to suspicion of murder.
The Public Prosecution office in Alexandria concluded investigations into the case in August, and referred two monks to criminal trial over the murder of Bishop Epiphanius.
Ash'eyaa confessed to the killing in August, and was deprived of his ecclesiastical rank over behavior that violated his duties.
He previously claimed that he hit Epiphanius three times on his head using an iron tube, which was prepared for the crime. He added that his partner in the crime Faltaous had been making sure the coast was clear.
Ash'eyaa said that he worked alongside with fellow monk Faltaous to carry out the killing. Faltaous later attempted suicide on August 6 to escape punishment, and underwent police watch at hospital while he was recovering.
Edited translation from Al-Masry Al-Youm