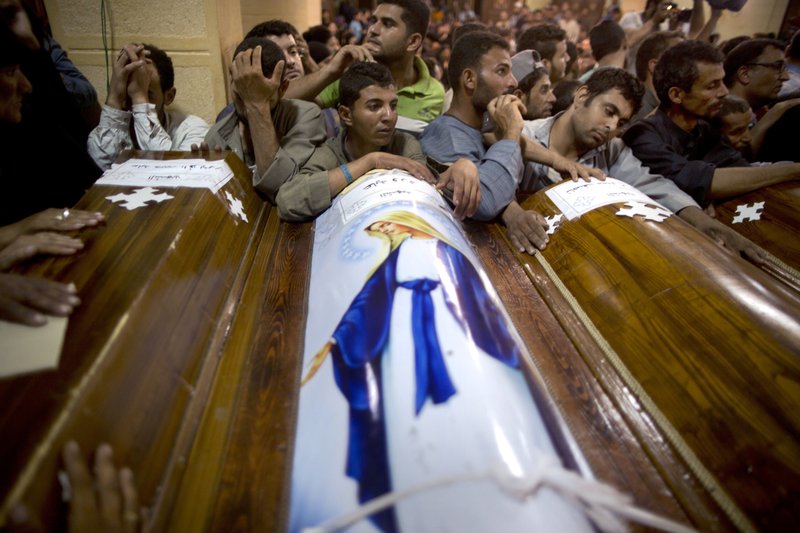 The security forces in Minya, headed by Major General Mamdouh Abdel Monsef, the new security director, continued to chase the perpetrators of the terrorist attack on a bus carrying Copts last week.
Twenty-eight Copts were killed and 24 were injured in the attack, while they journeyed on their way to Saint Samuel monastery, west of the city of Al-Adwa.
A security official said that the chase through the desert began Friday afternoon, at the Kilo 10 west of the Cairo-Assiut desert road, guided by desert connoisseurs and tribal sheikhs.
A bomb that was planted by the perpetrators to obstruct searching teams was found and dismantled by the security forces, according to the official.
Major General Hisham Nasr, the head of the ministry's investigations department, and Major General Mahmoud Afifi, head of the Minya Security Directorate's investigation department, and leaders from the Public Security Sector, the National Security Agency, and combat teams, combed the area of the attack and its surroundings.
The incident was well-planned by the perpetrators, said Saif al-Saadawy, a tribal sheik who accompanies the search team.
They set up a guide to follow up the events at the top of a hill, near the site of the crime at Kilo 10, and used modern communication equipment, according to the tribal sheikh.
Edited translation from Al-Masry Al-Youm