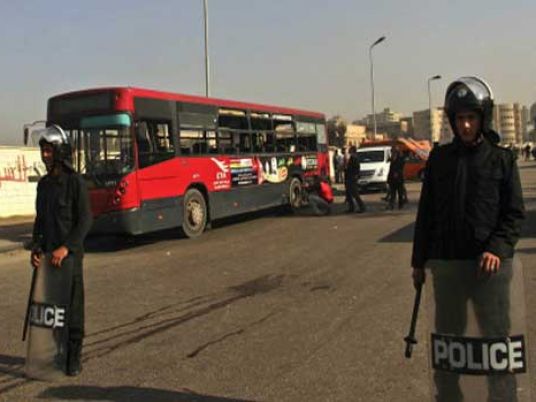 Egypt's interior ministry says three militants have been killed in a gunfight with security forces in Ismailia province.
The ministry says the militants were hiding on Sunday in a field in the province, which contains the Suez Canal. It says authorities had information that the group had carried out attacks against police, the military and vital facilities, and was preparing to step up their operations.
The ministry says the militants opened fire and threw explosives as security forces approached. Two officers and a soldier were wounded.
The Egyptian government is battling an insurgency in northern Sinai which escalated after the military ousted Islamist President Mohammed Morsi in July 2013.
While the violence has largely been confined to Sinai, bombs have also hit other areas, including Cairo.