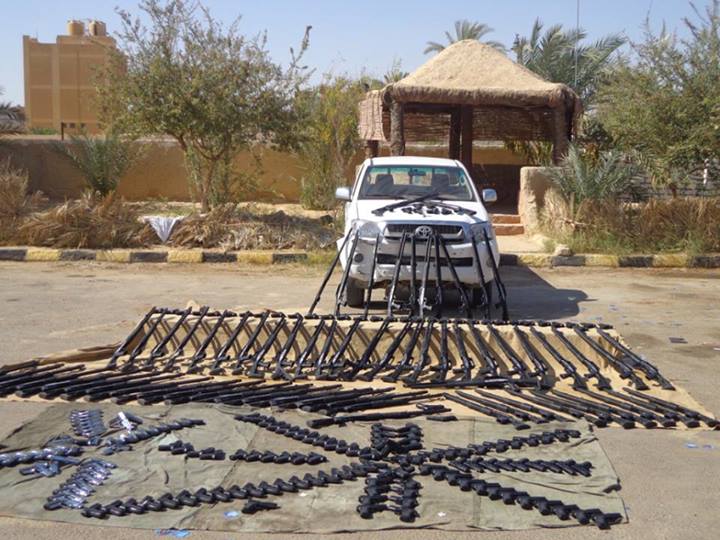 Guards at Egypt's western borders have seized a pick-up truck laden with weapons before it enters the country, according to military officials.
Sixty-five BB guns and 200 mini-guns were found on the vehicle, east of the Siwa Oasis, said the army spokesperson Facebook page.
Arms smuggling has been on the rise since the 2011 revolution which toppled former President Hosni Mubarak and continued under his ousted successor, Mohamed Morsy.
Huge quantities of weapons are believed to have swept across the region following the overthrow of Libyan dictator, Muammar Qaddafi.