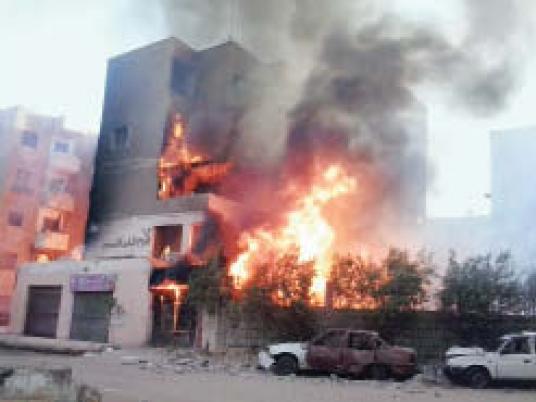 Police on Saturday arrested another suspect in what they are deeming a "terrorist cell," revealed last month after police raided an apartment in Nasr City, a security source said Sunday.
The source added that the suspect has been referred to investigation by state security prosecutors.
Late last month, the Interior Ministry said it had detained 12 Islamist militants it suspects of having links to Al-Qaeda and planning attacks inside the country and abroad. The suspect arrested on Saturday is the ninth of the 12 suspects to be referred to investigation.
The 12 Islamist militants belonged to cells in the Cairo districts of Nasr City, Sayeda Zeinab and Heliopolis, as well as an area on the Cairo-Alexandria Desert Road, a ministry statement said, adding that they lived in rented apartments and used false names.
In the October raid, Karim Ahmed Essam al-Azizy, who was initially identified as a Libyan, was killed. Officials have said they had information Azizy may have had links to the 11 September attack on the US Consulate in the Libyan city of Benghazi, during which Washington's ambassador to Libya and three other Americans were killed. This information could not be confirmed.
The investigation suggests militant networks might have a foothold beyond Sinai, and that Egypt could be attracting militants from other nations such as Libya and Tunisia, which like Egypt last year toppled autocrats that had suppressed militant Islamists.
The security source also said that on Sunday police detained 21 suspects in Alexandria and Damietta also believed to be members of the supposed terrorist cell. The source added that the suspects were arrested while carrying bombs and explosives.
Edited translation from Al-Masry Al-Youm