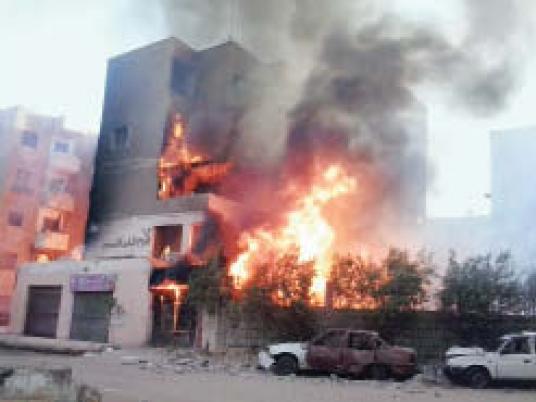 A security source warned against revenge attacks by members of an alleged terrorist cell that was based in Nasr City, Cairo who remain at large.
Several members of the cell were arrested at the end of October.
In statements to London-based Al-Hayat, the same source said security authorities are tracking down a number of members who evaded arrest.
The source added that security authorities are on "extraordinary alert" after 17 jihadi members of "terrorist cells" were arrested in a number of governorates. Several other suspects have fled and security authorities have yet to arrest them.
A statement issued by the Interior Ministry had said that the Nasr City terrorist cell was composed of 14 members, while only eight members appeared before the prosecution on Saturday.
Members of the cell are charged with targeting churches and vital establishments in the country. Investigations indicate that, Ali al-Saeed, a Tunisian member of the cell, is an explosives expert and he was making bombs that were going to be used in the attacks; charges which Saeed has denied.
Several of the suspects in the case said they wanted to support the fighters in Syria and that they smuggled weapons from Libya into Egypt for that purpose. Investigations did not suggest any links between members of the cell and Al-Qaeda or attacks in Sinai.
All of the suspects have denied the charges against them, and two have reported that they were tortured during interrogation.
Edited translation from Al-Masry Al-Youm