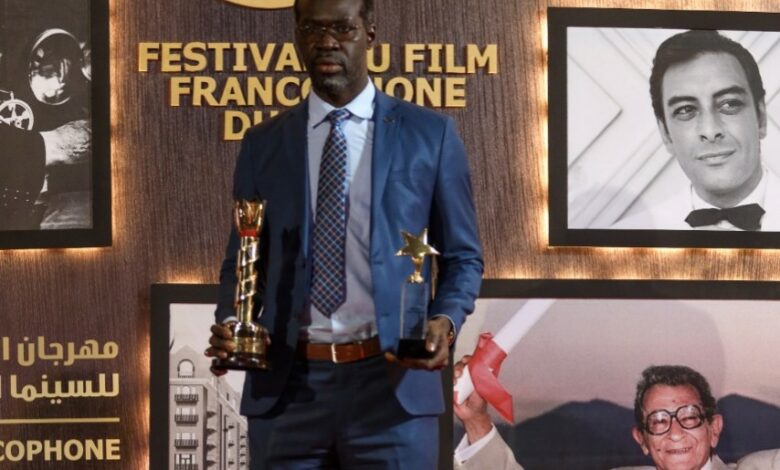 The Senegalese film Mami Watta, directed by Christian Thiam, won the Grand Prix of the Cairo Francophone Film Festival "Golden Lotus Award" in its first session.
The film won the award for the freshness of cinematic storytelling and the specificity of the place and the characters that appeared in the film through main character, which is related to the ancient African legend "Mami Wata".
The award received by Habibullah Sar the second cultural advisor to the Embassy of Senegal in Cairo.
The Canadian film Wars, directed by Nicolas Roy, won the Boutros Boutros-Ghali Award for the best screenplay that discusses a humanitarian issue, for its new dramatic model for women.
The Special Jury Prize went for the French film, Towards the Battle, and director Aurélien Vernhes-Lermusiaux, where the film presented wars of a special kind, touching on the internal wars that the heroine lives in, and the script embodies a  sobriety: a heroine who lives a harsh experience and decides to resist bravely.
As for the Short Film Awards, the Moroccan-British film "Akhou" by director Assia Ismaili received a special mention from the jury, which is about the struggle of childhood running after her dreams in a harsh environment, based on mythology and celebrating the simple rituals of life.
The Moroccan short film "Revolutionary Baby," directed by Sheherezade El Moumni Berdai, also won the Special Jury Prize, for the humanity and consisted an elaborate cinematic language and excellent acting performance.