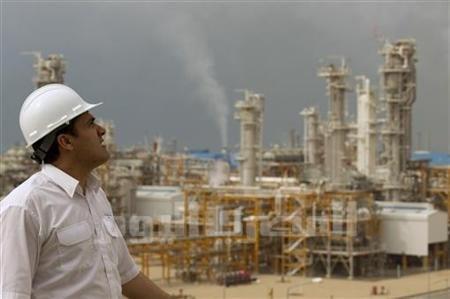 Hassan Kazemi, Iran's assistant foreign minister for economic affairs, said that his country is open to a free trade zone with Egypt in the future, but that it is not the time for such an agreement.
Kazemi told Al-Masry Al-Youm on Sunday, on the sidelines of his meeting with an Egyptian economic delegation visiting Tehran, that his government is ready to support and help Egypt in several areas. He listed tourism, petrochemicals, agriculture, the auto industry, the development of the oil industry and establishing industrial cities as areas for assistance.
He highlighted the importance of the private sector's role in supporting and developing economic relations between the two countries. Kazemi said that President Mohamed Morsy's August visit for the Non-Aligned Summit contributed to the rapprochement between the two countries.
Kazemi said that IMF loans were conditioned on the abolition of subsidies in the public budget, pointing out that the Egyptian people may not be ready for that.
Kazemi said that the United States would not support Egypt unless it guarantees that the government support Israel and shut out assistance from other Arab countries.
Abdel Sattar Eshrah, the secretary general of the Egyptian-Iranian Friendship Association, said that the presidency would soon consider lifting the ban on granting visas to Iranians.
Eshrah also demanded facilitating joint maritime routes between Egypt and Iran as well as logistics support.
Relations between Egypt and Iran have been tense since Iran's 1979 Islamic Revolution, after which Egypt hosted the ousted Shah, Ahmed Reza Pahlavi.
A street in Tehran is named after Khaled al-Islambouli, who assassinated Sadat in 1981. Iranian officials accused Egypt of taking part in the Israeli war on Gaza in December 2008‫.
Under the rule of former President Hosni Mubarak, Egypt had accused Iran of destabilizing the Middle East by meddling in other countries' internal affairs‫.
Edited translation from Al-Masry Al-Youm