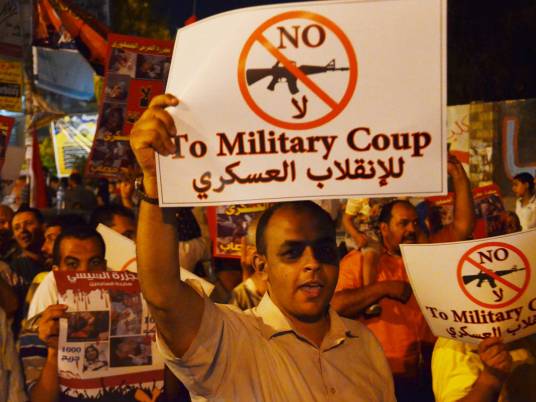 The South Cairo Prosecution on Monday extended the detention of seven people for 15 days, pending an investigation on charges of forming an armed terrorist organization named "Ahrar."
The defendants include Ahmed Arafa, a member of the Hazemoun group who supports the now detained Salafi preacher and former presidential candidate Hazem Salah Abu Ismail.
The defendants face charges of forming an armed terrorist organization that uses violence against peaceful citizens, in addition to possessing bladed weapons and ammunition without a license.
The defendants denied the charges of belonging to or forming a terrorist organization, but they admitted to taking part in the Ahrar Movement which aims to "counter military rule, and calls for the return of civilian rule with an Islamist reference," according to their testimony.
They denied possessing bladed weapons and arms, despite the fact that they were found on their person, but admitted to owning books by Ayman al-Zawahiri, the leader of al-Qaeda.
Edited translation from Al-Masry Al-Youm