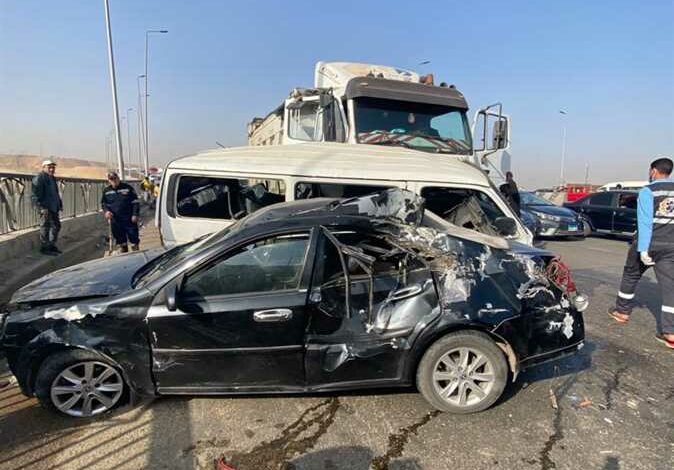 Seven people were killed and dozens injured on Wednesday after a heavy truck ran over 15 vehicles on the Mariouteya ring road in Giza Governorate.
The Police Task Force received a notification of the incident, which occurred in the direction coming from Wahat road to al-Remaya Square.
The driver of the heavy truck collided with and ran over the vehicles from behind on part of the road where there was a congestion.
The police arrested the driver and he was subjected to a drug test.
Twelve ambulances transferred the injured and deceased to al-Haram Hospital, while victims with minor injuries were treated at the scene of the accident.
Fire trucks were dispatched to the scene while heavy machines cleared the wreckage. The road was reopened after 45 minutes of the collision.