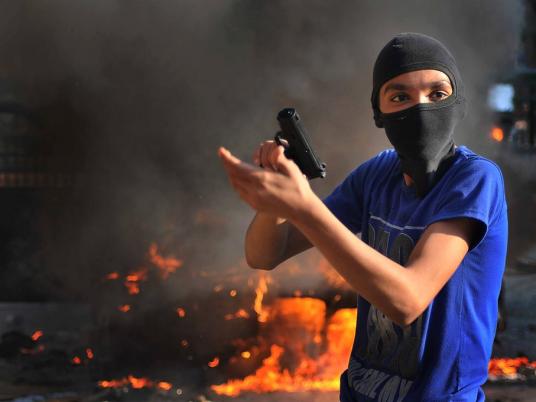 An official source from the Alexandria Security Directorate said Saturday that six soldiers and police officers were injured in clashes that took place outside the US Consulate in Alexandria Friday night.
"The police personnel were injured of the rocks that some protesters pelted during the clashes at the US Consulate," the source said, adding that the condition of the injured cases was stable.
Dozens of protesters headed to the US Consulate Friday to demonstrate against the film, which they deemed offensive to Prophet Mohamed.
The security forces imposed a cordon around the consulate building and closed some of the streets leading to it, after which clashes broke out.
The general prosecution placed five rioters at the US Consulate in custody for four days pending investigations. The detainees' ages ranged between 17 and 18 years old.
Edited translation from MENA