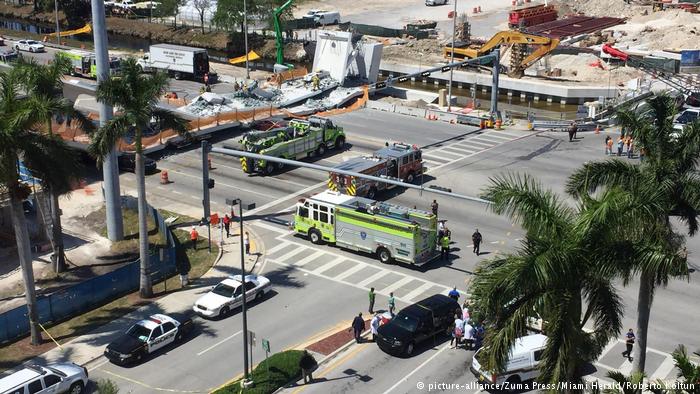 A pedestrian bridge has collapsed atop an eight-lane highway in Miami, crushing cars beneath. US media reports suggest several people have been killed.
Miami authorities scrambled on Thursday to rescue several people thought to be trapped under a collapsed pedestrian bridge next to Florida International University (FIU).
US networks, citing Florida Highway Patrol, reported that the accident had caused fatalities. "Several people were killed. I just don't know how many," Florida Highway Patrol spokesperson Alejandro Camacho said according to Reuters news agency.
Television footage showed people being loaded into ambulances, while medics treated injured people on the side of the street.
"We are in a full search and rescue mode," Deputy Mayor Maurice Kemp said at a briefing. "We have multiple victims. The final number hasn't been determined yet."
Video footage showed that at least five cars had been crushed underneath the bridge.