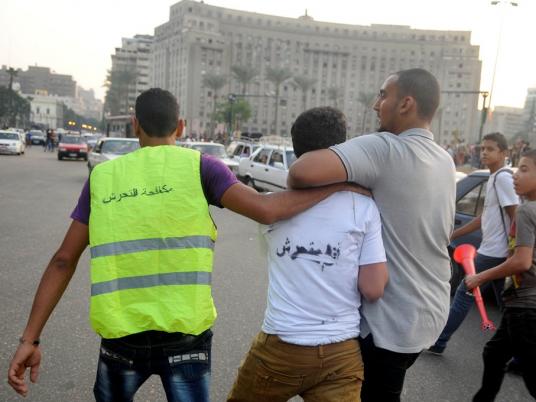 Twenty-eight police reports were filed in Cairo and Giza over sexual harassment on Sunday, which marked the first day of Eid al-Fitr (Lesser Bairam) in Egypt.
According to investigations, twenty of the reports were cases of verbal harassment. There was reconciliation in 24 reports, while four others were referred to prosecution, as the victims refused reconciliation.
Some of the cases occurred along the Nile banks in Corniche al-Nil, while the other cases were in Hadayeq al-Fustat, Al-Azhar park, Tahrir square, Giza zoo, Cairo Mall, Dream Land and Mall of Egypt.
Security sources said the harassment usually occurs in places of crowd gathering, adding that not all of the cases were reported due to the prevalent fear of scandal.
Meanwhile, Kirollos Samuel, coordinator of the anti-harassment campaign in Alexandria, said 10 cases were reported on Sunday at al-Raml station and Corniche al-Nil areas.
In remarks on Monday, Samuel said only one of the reported cases was a sexual violation; committed by a 17-year old person.
All of the harassers' ages were below 20, he explained.
The Ministry of the Interior has launched on Sunday preparations to secure Eid al-Fitr celebrations nationwide, announcing a state of alert in all governorates.
Police departments, including the Nile river rescue, traffic, criminal investigation, supply, drugs, violence against women and others have stepped up their security measures around parks, cinemas, main roads and axes and public areas to confront lawbreakers during the holiday.
Brigadier Nashwa Mahmoud, Director of the Department on Violence Against Women, heightened the presence of female police officers in the vicinity of parks, amusement parks, cinemas, downtown Cairo, and the places of gatherings to thwart any harassment attempts, in coordination with a large number of women's rights associations and the National Council for Women (NCW).
Additionally, the NCW announced Thursday that they will be operating a help center to receive harassment reports from women during Eid al-Fitr holiday.