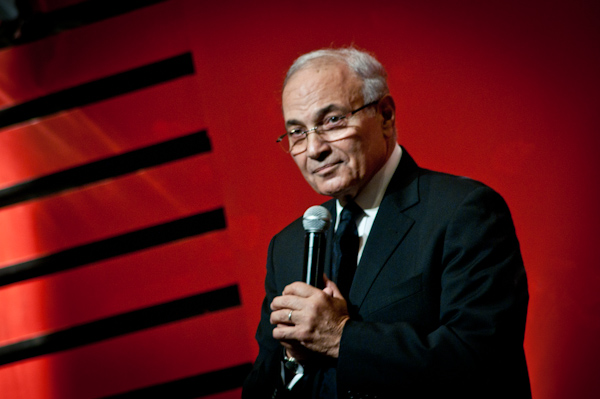 Former Presidential Hopeful Ahmed Shafiq has expressed support for Field Marshal Abdel Fatah al-Sisi, defense minister, in case he ran for president.
Presidential election date is expected to be declared next week.
The pro-Muslim Brotherhood Rassd News Network earlier posted leaks that Shafiq, who lost to former President Mohamed Morsy in 2012 elections, had attackedthe nomination of Sisi.
According to the leaks, Shafiq described Sisi's nomination as 'ignorance and inexperience'. He also attacked the military council that supports nomination of Sisi saying, "It's nonsense that armed forces supports candidate for presidency. It's unprecedented." He also confirmed that he will not stand for elections in case Sisi did, as elections will be 'farcical' and all the country will work in his favor.
A statement by Shafiq's office on Facebook said, "Any opinions that I announce in secret are the same as I announce in public."
Although he stressed rejection toward support by the armed forces to Sisi, he expressed "full support toward the strongest and closest candidate to the presidency, Field Marshal Abdel Fattah al-Sisi," claiming necessity to unite efforts and avoid fragmentation of votes.
He also voiced confidence that armed forces guarantees transparent democratic elections.
Shafiq noted that he does not know who recorded his words and whether he did so publicly or surreptitiously.