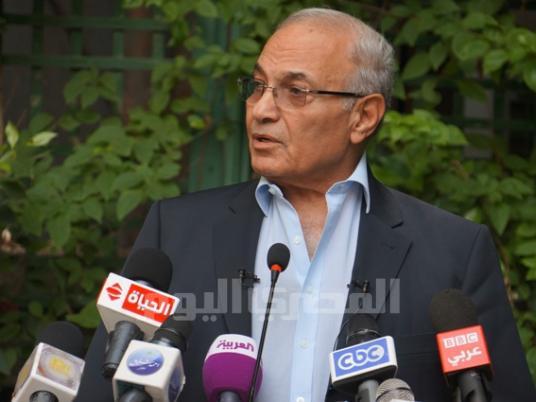 Judge Osama al-Saeedi has been tasked by the Justice Ministry to investigate a new complaint against former presidential candidate Ahmed Shafiq over alleged violations in the Casa Blanca resort on the North Coast as well as in another project in New Cairo.
The complaint, filed by pilot Sayed Kamel Abdel Wahab, a member of the Cooperative Housing Association for Military Pilots board, accuses Shafiq, his late wife and his nephew of obtaining villas in Casa Blanca without informing the association's board. It added that the implementation of the other project in New Cairo had been postponed for more than five years in order to hand it over to a firm run by Mahmoud al-Gammal, father-in-law to Alaa Mubarak, the son of Egypt's deposed president.
Shafiq, who was the last prime minister under ousted President Hosni Mubarak, traveled to the United Arab Emirates in the wake of his loss in the presidential election against President Mohamed Morsy in June.
Authorities had placed Shafiq on airport watch lists and named him as a defendant in another criminal case on charges of selling a 40,000-square-meter plot of land in Ismailia owned by the pilots association to Mubarak's sons, Alaa and Gamal Mubarak, at below-market rates in the 1990s. The sale would have taken place while Shafiq was the Commander-in-Chief of the Air Force. Alaa and Gamal Mubarak are defendants in the case.
Shafiq also faces charges of corruption during his term as aviation minister.
Activists accuse him of escaping the trial, and demand his arrest and return. His supporters believe that he did not flee justice.
Edited translation from MENA