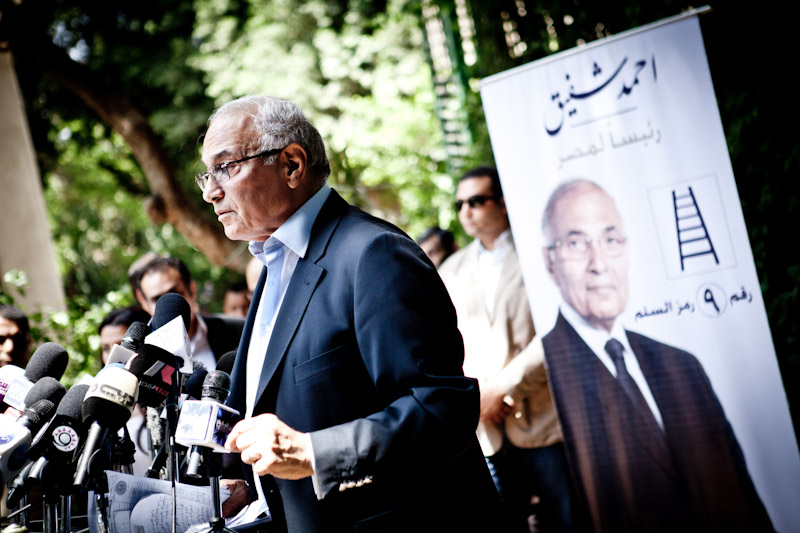 Egyptian presidential hopeful, Ahmed Shafiq, will begin his campaign for presidency with an international tour, starting in France, before travelling across other European communities and the US, as he seeks to campaign before Egyptian populations and communities abroad, according to his laywer Dina Adly Hussein.
Shafiq will then return to Egypt, before embarking on another overseas tour.
Hussein told Al-Masry Al-Youm that Shafiq is not currently banned from leaving his residence, contrary to the statement made in an allegedly "leaked" video on Wednesday.
Shafiq met Emirati leaders at his home Wednesday evening and they assured him that he was free in his actions and travel movements, she added.
Shafiq plans to continue to the presidential race and will not backtrack on his intention as he rejects the interference of any party in his decision, his lawyer stated.
Hussein also denied that Shafiq or any of his family sent the Al Jazeera channel a video where he accused Emirati authorities of banning him from travel, saying instead the video was "leaked."
The Egyptian National Movement Party, founded by Shafiq, criticized in a statement on Thursday what he called the "frenzied campaign to destroy the reputation of [Shafiq]."
Shafiq personally wants explanation for the leak of the clip that was on the phone of one of his daughters, she said.
He recorded the video as a precaution because of the mystery that surrounded her father, since last Friday, according to Hussein.
Hussein explained that the video is a message to UAE officials asking about the reasons for preventing him from travelling, and thanking them for their hospitality since his arrival in the UAE several years ago. He explained that it would have been broadcast if the situation had worsened, she said.
A number of political party leaders confirmed that Shafiq has the right to run for the election as long as there is no legal reason preventing him.
The campaign of Khaled Ali, the potential presidential candidate, welcomed any candidate so that the elections become competitive.
Meanwhile, MP Mohamed Anwar al-Sadat will announce his intention to run for president in a press conference in December, he told Al-Masry Al-Youm.
Shafiq in ran the 2012 presidential elections against the Muslim Brotherhood's President Mohamed Morsi, where he came a close second. Following his defeat, he moved to the UAE – a close ally of Egypt's current government – where he resides until now.
Shafiq said earlier he had planned to return to Cairo in the coming days.
Edited translation from Al-Masry Al-Youm