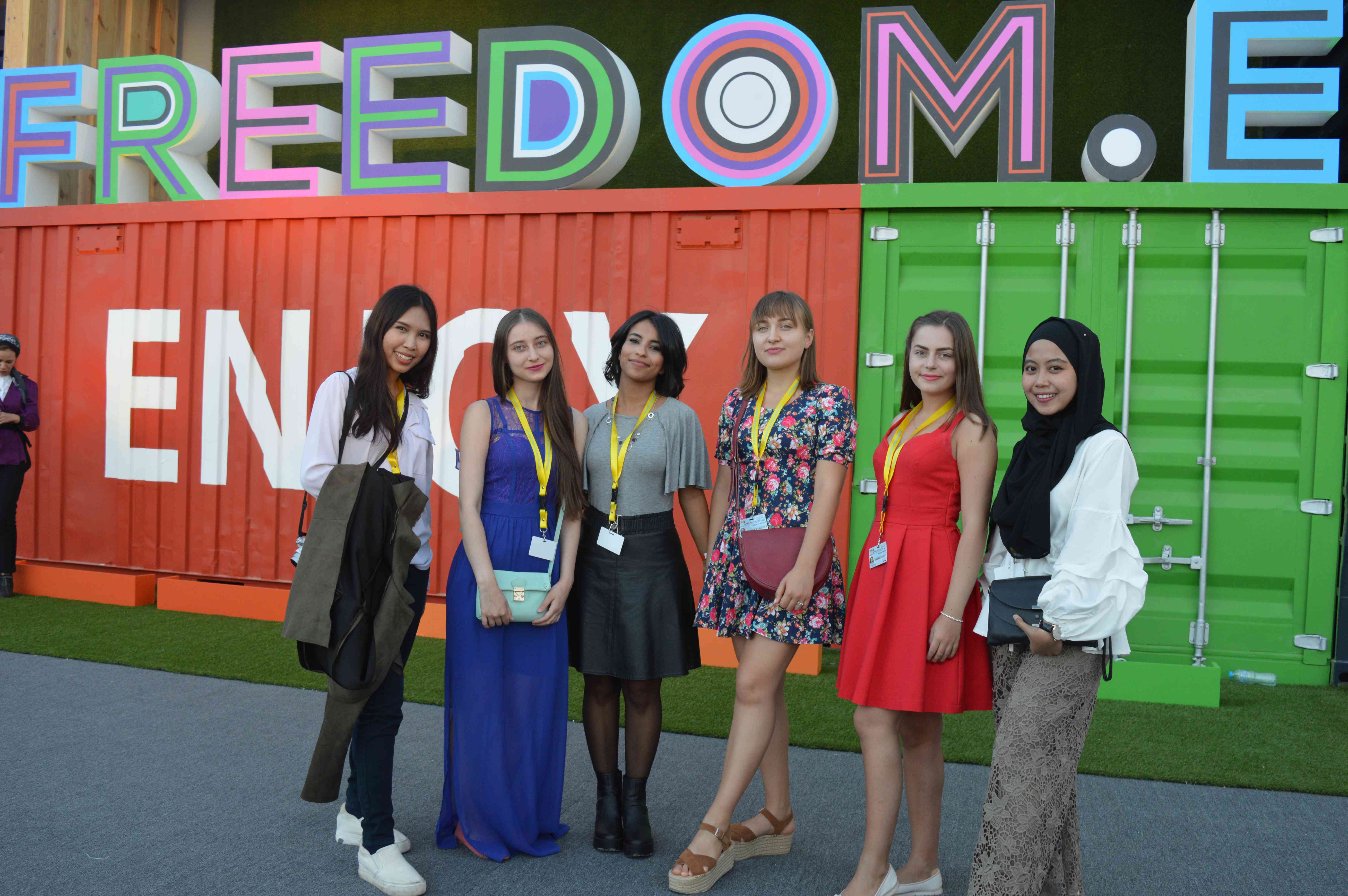 The third edition of the World Youth Forum (WYF) will be held in the Red Sea resort city of Sharm el-Sheikh from December 14-17.
The World Youth Forum is an annual global forum held in Sharm el-Sheikh in South Sinai.
The forum will discuss various issues under the themes of peace, development and creativity. Other topics include food security, environment and climate, the blockchain, artificial intelligence, union for the Mediterranean, women's empowerment, art and cinema.
The WYF was first held in November 2017, where it engaged youth globally in an enriching set-up, allowing them to exchange views and recommend initiatives to decision-makers and influential figures.
Since then, it has become a chance for youth to engage with top policymakers and network with other promising individuals determined to make the world a better place for everyone.
The World Youth Forum is attended by a wide range of participants, including and not limited to heads of states and government, international young leaders, inspiring youth in various fields, prominent international figures and youth groups from around the world.
The second edition of the forum in 2018 saw the participation of more than 5,000 youths from worldwide.
The management of the forum announced the launch under the sponsorship of a large group of Egyptian banks and companies.
Official sponsors include: the National Bank of Egypt, Banque Misr, Banque du Caire, Commercial International Bank (CIB), Qatar National Bank (QNB), Talaat Moustafa Group, Telecom Egypt (WE), United Bank, Housing and Development Bank, Faisal Islamic Bank, the Arab African International Bank, Egyptian Export Development Bank, Agricultural Bank of Egypt, Suez Canal Bank, Arab Banking Company (SAIB), Industrial Development and Workers Bank of Egypt, Egyptian Gulf Bank (EG Bank), Bloom Bank, Al Baraka Bank, Coca-Cola Company.
EgyptAir is the official carrier of the World Youth Forum guests, and the logo of the forum has been placed on the company's aircraft, equipment and ground vehicles to promote this global event.
Edited translation from Al-Masry Al-Youm