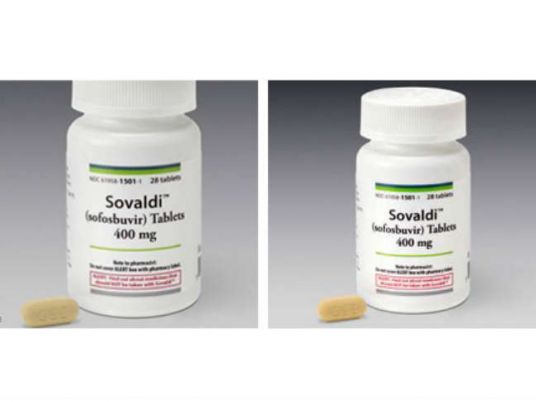 The International Company for Pharmaceutical and Chemical Industries Sheba plans to produce 50,000 vaccines for the treatment of hepatitis C before the end of 2015, the company said in a statement Thursday.
The company did not disclose the price of the medication on market.
The company has sent the Egyptian stock exchange management a letter stating it received the raw materials needed for the manufacture of the hepatitis C medication, expecting the trial run of the product to be concluded in three months at the latest. The drug will be called "Sofohep."
The company expected to generate revenues equal to LE150 million from selling the medication.
Health Ministry spokesperson Hossam Abdel Ghaffar said in an earlier statement that two Egyptian drugs that have the same active ingredient as the American Sovaldi drug will be sold at pharmacies at LE2,670 a pack.
He said other pharmaceutical companies will also produce similar drugs, which would drive the price of Sovaldi down.
According to Al-Masry Al-Youm, the Solvadi was out of stock on the Egyptian market in mid-March, 15 days after the Health Ministry announced it was available.
Edited translation from Al-Masry Al-Youm