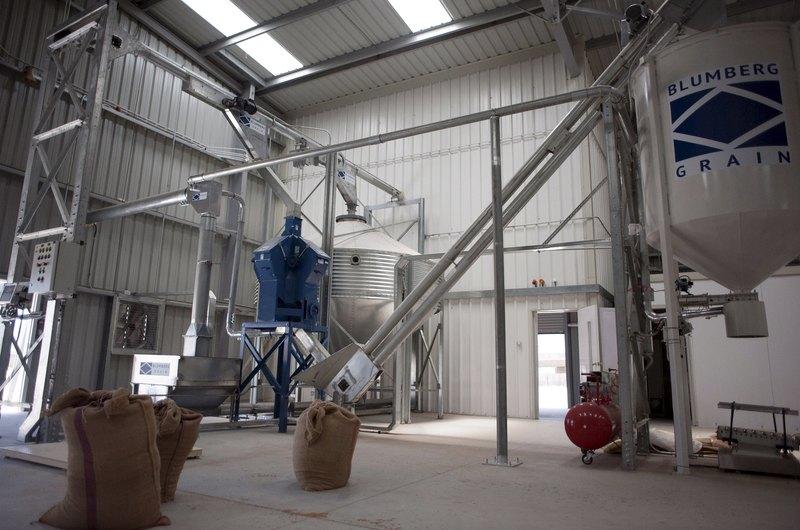 The Ministry of Supply and Internal Trade announced Sunday that the previously contracted shipments of Russian and Ukrainian wheat will arrive Egypt in the coming days.
The ministry said in a statement that the Minister of Supply and Internal Trade, Aly al-Meselhy, is constantly following up daily the shipments of imported and contracted wheat abroad to ensure the supply chain is operating in order.
A shipment of 189,000 tons of wheat has been completed, it added, distributed as follows: 63,000 tons of Russian wheat, 63,000 tons of Romanian wheat, and 63,000 tons of Ukrainian wheat.
These ships will arrive at Egyptian ports within several days, it said.
In addition, wheat shipments of 126,000 tons have already arrived, as follows: French wheat with a quantity of 63,000 tons, to the Egyptian ports on March 8, and a Romanian shipment of wheat with a quantity of 63,000 on March 5.
This confirms the regularity of the supply chain of imported wheat contracted from multiple origins, thus enhancing the strategic reserve of wheat, it said.
Meselhy said earlier this month that wheat contracts with Russia and Ukraine are still in place.
Moscow announced that all contracted shipments would arrive to Egypt, as well as the arrival of a shipment from Ukraine, he said.
The war between Russia and Ukraine has impacted prices of wheat globally, he said, as well as the prices of other strategic commodities.
Meselhy added that "There are no sanctions on wheat or energy due to the sensitivity of the situation. Russia and Ukraine are trying to fulfill their contracts on this matter."
Egypt, Lebanon and Libya are among the Arab countries that depend the most on wheat from Russia and Ukraine, while Egypt ranks first globally in importing wheat. Russia tops wheat exports to Egypt, while Ukraine comes second.