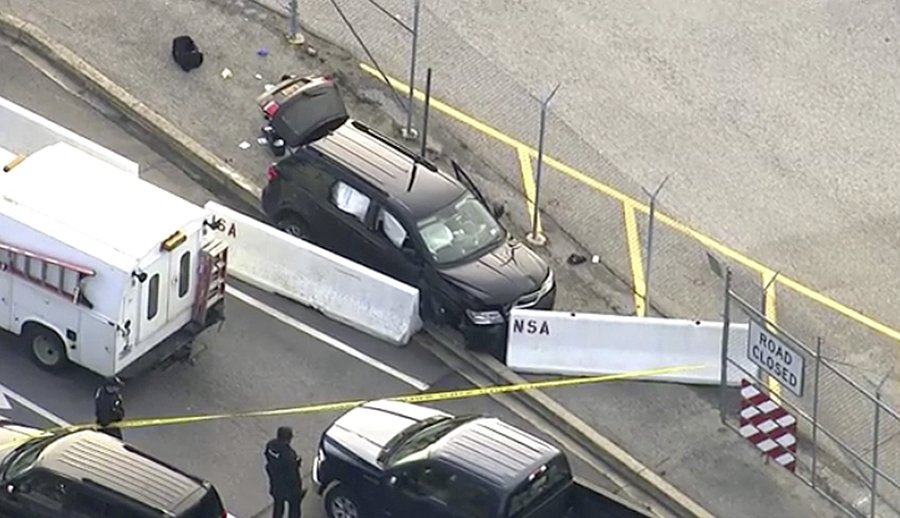 A shooting erupted Wednesday outside the headquarters of the National Security Agency, a secretive intelligence organization responsible for global US electronic eavesdropping in the suburbs of Washington, the White House confirmed.
NBC News aired aerial images of what appeared to be police surrounding a man on the ground in handcuffs outside the NSA facility in Fort Meade, Maryland.
The local ABC affiliate reported that three people were injured and a suspect was arrested.
A black SUV appeared to have crashed into a concrete barrier surrounding the site, and bullet holes were visible in the vehicle's front windows.
The NSA said the situation was under control.
"The president has been briefed on the shooting at Ft. Meade," the White House said in a statement. "Our thoughts and prayers are with everyone that has been affected."