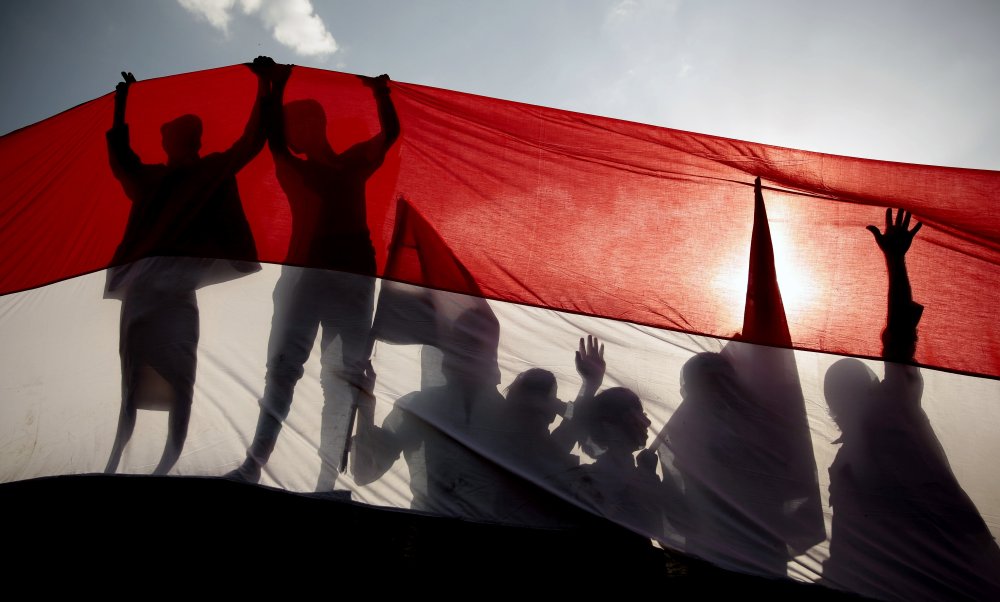 Foreign Minister Sameh Shoukry met Yemeni Presidential Leadership Council (PLC) President Rashad al-Alimi in New York Friday to discuss the latest developments and efforts to realize peace and end years of strife in Yemen.
The meeting took place on the sidelines of ongoing proceedings of the 78th session of the UN General Assembly.
Foreign Ministry spokesman Ahmed Abu Zeid said Shoukry conveyed the greetings of President Abdel Fattah al-Sisi to Alimi and the brotherly Yemeni people, wishing Yemen stability and security and hoping that its people's aspirations for national prosperity and progress would be realized.
The top diplomat was keen to get posted by Alimi on the current conditions in Yemen and his assessment of ongoing international and regional overtures seeking to realize a sustainable settlement for its crisis, as well as the efforts exerted by Saudi Arabia and Oman along this path and the outcome of the recent Riyadh-hosted round of talks with a Yemeni delegation from Sanaa, the spokesman added.
Shoukry reaffirmed Egypt's unwavering support to efforts meant to consolidate the humanitarian truce and reach an enduring political solution that brings together all Yemeni parties and preserves the country's unity, sovereignty and territorial integrity, highlighting Egyptian efforts to contribute to easing the country's economic and humanitarian burdens.
The PLC leader extended a message of thanks to president Sisi and the Egyptian people, voicing appreciation of the balanced and supportive role adopted by Egypt to serve Yemen's stability and reach a permanent settlement for it crisis, Abu Zeid said. Alimi was also appreciative of Egypt's hosting of many Yemeni refugees and measures to continue to provide them with all the care they need, he added.