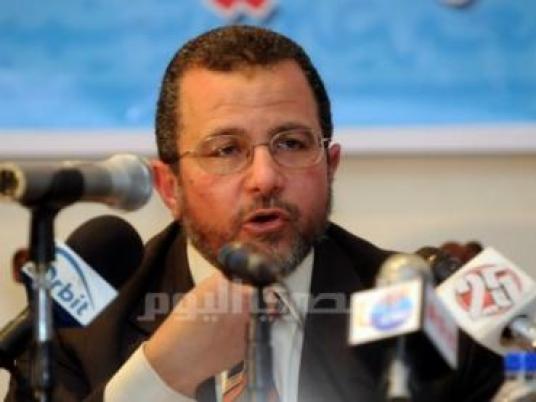 Liberal and non-Islamist members of the Shura Council, currently the sole legislative body in Egypt, held a press conference on Saturday to review the country's options for resolving the Ethiopian Renaissance Dam crisis.
The crisis is contemptible for Egypt and for President Mohamed Morsy, and it endangers the country's national security, Nagui al-Shehabi, Shura Council member and head of the Generation Party (Al-Geel), told the Reuters-affiliated Aswat Masriya news website.
Mohamed Hanafy, MP of the liberal Al-Wafd Party, called on Morsy and Prime Minister Hesham Qandil to attend the Shura Council session on 10 June to bolster people's confidence in the president, from whom they await clarification on how he intends to resolve the crisis.
Hanafy blamed Qandil for the former and existing international agreements. He also called on the head of intelligence to attend the session because, "this is a national security issue". He added that Israel, Qatar, and China are behind the construction of the dam.
The civil current will submit statements to the Shura Council for discussion, as is its patriotic duty, Hanafy said.
Coptic writer and intellectual Sameh Fawzy encouraged the cabinet to reject the plan rather than discuss its negative impact.
Hanafy added that the Shura Council should address the governments of the other three countries to discuss the issue.
He also requested that the council tell the truth to those governments who donated or contributed to the project and ask them to mull over the negative impact the dam will have on Egypt. He added that the government should ask the World Bank to acknowledge that the project was carried out without consulting Egypt. Finally, he said, the council should go to the African Security Council and explain the negative impact the dam will have on security in Africa.
If the council fails to do this, "We will experience dangers similar to those existing in Sinai and on the Libyan and Sudanese borders. We will see that the cabinet is not strict when it comes to dealing with situations that threaten national security," he added.