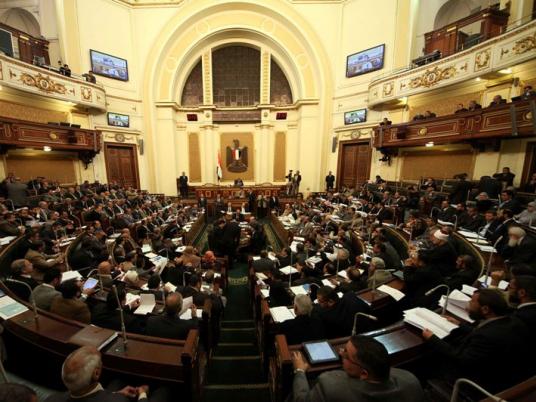 The Shura Council Economic Committee proposed a draft law for Islamic bonds, or sukuk, Mohamed al-Fiqqi, chairman of the committee told Al-Masry Al-Youm.
He said the law is different from one prepared by the Muslim Brotherhood's Freedom and Justice Party and the Salafi-led Nour Party.
Fiqqi also said the committee had not yet received the draft law prepared by the Cabinet, which was rejected by the Islamic Research Academy.
"Ours combines the pros and avoids the cons of the other drafts," he said, adding that it would be presented to the Cabinet Sunday.
"Control and supervision of the bonds would be the responsibility of the prime minister and the Finance Ministry," he said.
He said the Finance Ministry would not participate in the preparation of the new draft if it does not submit the Cabinet's draft to the committee in two days.
"We would invite its representative only as an auditor in that case," he said.
Members of the Al-Azhar Islamic Research Academy last week rejected a Finance Ministry draft law that would sanction the Islamic bonds, saying it violated Sharia and endangered state sovereignty.
The law would have allowed foreigners to own Islamic bonds and shares in local factories and businesses.
A capital market law passed in 1992 allows the sale of Islamic bonds. Bond holders can have shares in commercial, industrial and agricultural projects under a Sharia-friendly investment structure.
Islamic bonds attract conservative Islamic investors, and have often proved to be more stable than their conventional counterparts amid the global financial crisis.
They may be an effective way to attract some of the savings of millions of Egyptians living abroad or Islamic investment funds in the Gulf, Reuters has reported.
Edited translation from Al-Masry Al-Youm