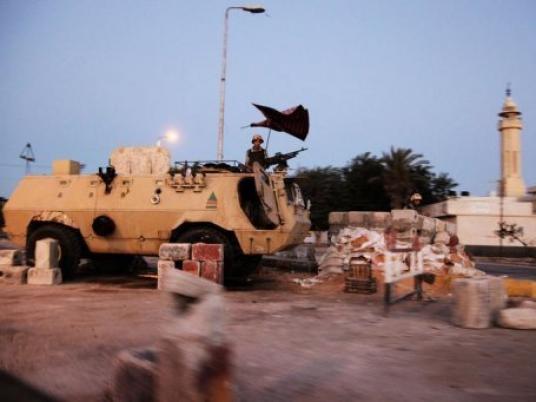 Anonymous gunmen attacked the Rayesa checkpoint on Arish-Rafah international road in North Sinai on Thursday morning, the 38th such attack since the ouster of former President Hosni Mubarak in February 2011.
Eyewitnesses told state-run MENA news agency that the gunmen targeted the checkpoint from the adjacent mountain area. Police and army forces fired live ammunition, then chased the assailants who fled the scene. No injuries were reported.
The troops combed the surrounding areas, in addition to inspecting passing cars.
Rayesa checkpoint is located on the international road leading to Rafah at the east entrance of Arish. It is manned jointly by the police and Armed Forces.
Attacks on checkpoints in North Sinai started in August of last year, with the most recent attack taking place on 16 September. Egyptian authorities have speculated that radical groups are behind these attacks.
With the cautious approval of Israel, the Armed Forces cracked down on militant networks in Sinai following the 5 August attack on a checkpoint near Rafah that killed 16 soldiers.
Edited translation from MENA