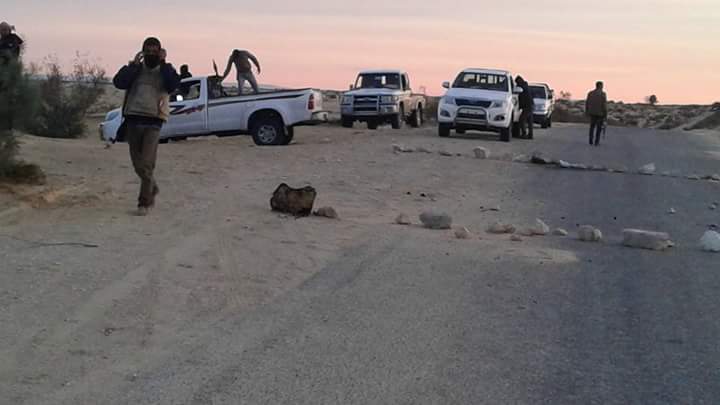 Following up on their their pledge to eradicate the militant presence in the Sinai Peninsula, the Union of Sinai Tribes released on Thursday a statement affirming coordination with the Egyptian army in a wide-scale battle against militancy in the region.
Through a statement which Egypt Independent acquired, the Union of Sinai Tribes asserted that all its movement against militants in Sinai will be coordinated and supervised by the Egyptian army.
The statement further noted that any entity or figures which are proven to provide moral or logistic support will face death. It also added that any entity or figure which comes across information beneficial in rooting out militants will receive full protection provided by Sinai's tribes.
The statement also called upon militants who are not directly involved in killing Egyptians – whether they be citizens, police, or army members – to surrender or face death.
The statement concluded with calls for tribes to be ready for the start of a wide-scale military operation.
In the wake of the Friday's attack on the al-Rawda mosque in the North Sinai city of Bir al-Abd Sinai which killed 311 people, the Union of Sinai Tribes vowed in a statement to eliminate the presence of militants in the restive peninsula.
The Union of Tribes' statement comes following Friday's al-Rawda mosque attack in the North Sinai city of Beir al-Abd Sinai which killed 311 people.
In the first statement, the Union said that they will not be consoled until each and every militant in the Sinai is eliminated, saying no mercy will be shown towards them.
"The massacre that was carried out against the residents of the al-Rawda village will turn into a burning fire that will eliminate you [the perpetrators]. We do not have trials or prisons," the statement read, directly addressing militants and perpetrators.
The Union called on the young men of Sinai's tribes to join the operation that the Egyptian army is conducting in the al-Bars area, south of Rafah, against militant targets.
The statement also noted that the Bir al-Abd village was targeted in an act of revenge because its residents had repeatedly refused to be subordinated to the will of militants in the area.
According to a statement released from Egypt's prosecution, between 25 and 30 terrorists, who carried an Islamic State flag, opened fire on worshippers from the mosque's 12 windows while also detonating an explosive device.
They used five four-wheel drive vehicles and set fire to seven vehicles belonging to local residents.
The attack – the deadliest in Egypt's modern history – has been widely condemned across Egypt and throughout the world, with condolences and condemnations pouring in from foreign dignitaries, as well as religious and civil institutions within the country and abroad.