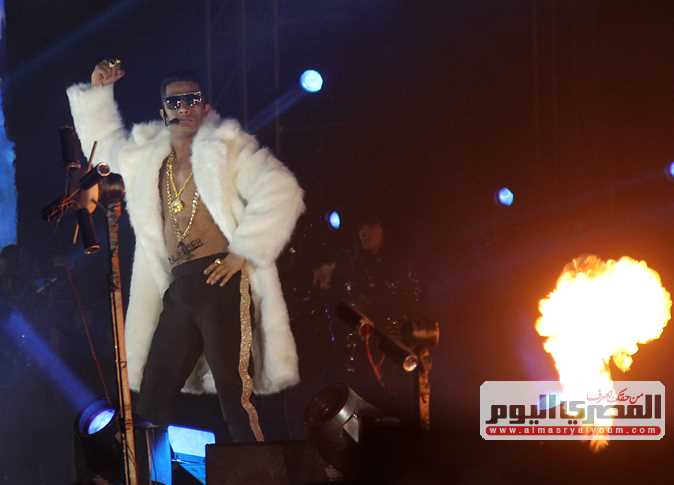 Al-Masry Al-Youm reported Tuesday that singer Mohamed Ramadan has paid a LE500,000 tax imposed by the Real Estate Tax Authority on a concert at which Ramadan performed last week in New Cairo's Fifth Settlement.
The concert was criticized across several media outlets and on social media.
The Musicians Syndicate received many complaints about the concert, prompting the syndicate to ban granting future concert permits except through a technical committee formed to evaluate concerts in accordance to ethical and societal values.
The Syndicate stressed in a statement that it would take legal action against any artists who violates the law of the Syndicate.
According to government sources, LE4 million was collected from the concert held by the US rock band Red Hot Chili Peppers, which was organized by the band at the pyramids of Giza, and saw attendance by more than 10,000 people.
Regarding other artists, lawyers and doctors who paid taxes for the year 2018, sources said that actor Ramez Galal topped the list of most famous taxpayers with LE6.9 million, followed by actor Yehia al-Fakharany with LE4.1 million, actor Ahmed Ezz with LE3.4 million, singer Amr Diab with LE2.1 million, actor and singer Ramadan with 1.54 million, actor Adel Imam with 1.53 million, actor Ali Rabei with LE1.3 million and finally actor Hani Salama with LE1.2 million.
Actress and presenter Essaad Younis topped the list of taxpayer presenters with LE2.15 million, followed by Mona al-Shazly with LE1.46 million, Amr Adib with LE1.37 million.
Mohamed Sulaiman Metwally topped the list of lawyers as he paid LE5.8 million taxes, followed by Tharwat Abdel Shahid who paid LE5.4 million.
Edited translation from Al-Masry Al-Youm