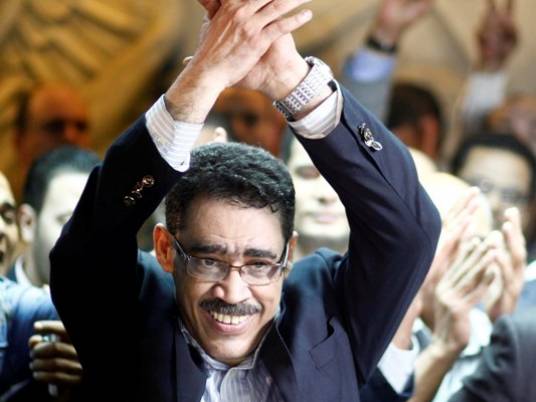 State Information Service (SIS) in Egypt said Tuesday that the British Broadcasting Corporation (BBC) and Reuters have adopted the official death toll announced by the Interior Ministry from the Al-Wahat Al-Bahareya clashes between terrorists and police forces on Friday October 20.
The Interior Ministry issued a statement saying that 16 policemen were killed, while different foreign media outlets including the BBC and Reuters reported at least 52 policemen were killed.
SIS issued a strongly worded statement protesting the coverage by both Reuters and the BBC of the terrorist incident in Wahat.
Following the statement, two official letters were sent by SIS Chairman Diaa Rashwan to the bureau chiefs of both institutions in Egypt requesting that they issue a correction of inaccuracies and exaggeration regarding the number of security personnel killed in the incident in their breaking news and subsequent coverage.
On Sunday, Rashwan individually received the Reuters bureau chief in Egypt, Patrick Markey, and BBC bureau chief in Egypt, Akram Shaaban, at his office, where they engaged in a frank and constructive discussion stressing the commitment of the SIS as well as both international media institutions to abiding by the established considerations and guidelines governing the work of press and media institutions.
Rashwan reiterated the SIS's continued keenness to ensure the widest margin of freedom for all press and media institutions, national and foreign alike, as well as the provision of timely information.
The chairman said that the adoption of the official death toll in subsequent reporting by both Reuters and BBC has been made as a correction.
Edited Translation from Al-Masry Al-Youm