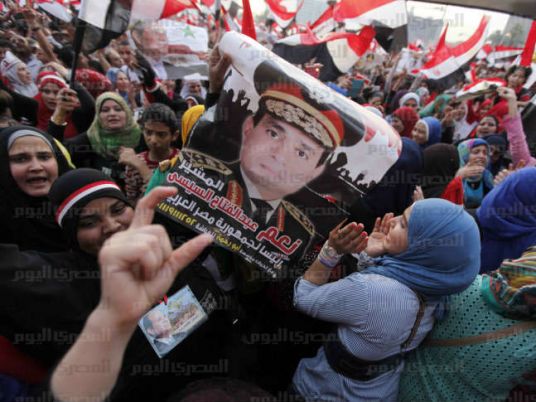 "Egypt is keen to cooperate with all brotherly and friendly countries, and it is committed to implementing its international obligations," said Former Defense Minister and Egypt's newly elected President Abdel Fattah al-Sisi in a telephone call with the Secretary-General of the United Nations Ban Ki-moon.
"What is going on in Egypt during the current stage confirms the real will of Egyptians to form a change and build a better future for their country," he added, according to a statement published on Sisi's official campaign page Wednesday evening.
Sisi called on the UN to help face terrorism in the Middle East as it represents a real threat to the future of different countries, the statement added.
Sisi hoped the UN would be a strong supporter of Egypt to improve security, economy and culture, as well as to follow-up the political development and democratic transition taking place in the country.
Ban Ki-moon congratulated Sisi on his post and hoped Egypt would enjoy more stability and prosperity.
The Presidential Elections Commission announced that Sisi has garnered 96 percent of votes in the 2014 presidential race.
Edited translation from Al-Masry Al-Youm