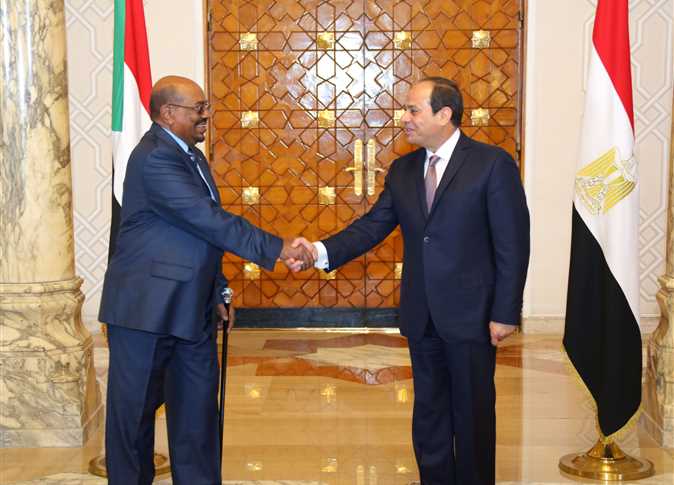 The two heads of state in a previous meeting.
Egyptian President Abdel Fattah al-Sisi and Sudanese President Omar al-Bashir on Thursday agreed to establish an Egyptian industrial park in al-Gaili city, Sudan on Thursday.
The two heads of state witnessed the signing of numberous agreements and memoranda of understanding in such fields as agriculture, health, immigration and others, during the second meeting of the Egyptian-Sudanese Presidential Committee.
They also agreed, during the Egyptian-Sudanese Summit held at the Sudanese Presidential Palace in Khartoum, to conduct feasibility studies on the Egyptian industrial zone.
Bashir had received Sisi at Khartoum airport with a reception ceremony, marking his second visit in four months.
The two presidents then immediately began talks. Bashir canceled the ban imposed on the import of Egyptian agricultural and animal products since May 2017, according to Presidential Spokesperson Bassam Rady.
The talks, Rady continued, reflected mutual trust and the desire for the continuous and positive upgrading of relations between the two countries, under the strategic partnership document signed in 2016.
Rady added that the two presidents welcomed the steps taken to activate major joint strategic projects, agreed on between the two countries, including the power linkage and railway linkage projects, which would make a qualitative leap in relations.
Edited translation from Al-Masry Al-Youm.