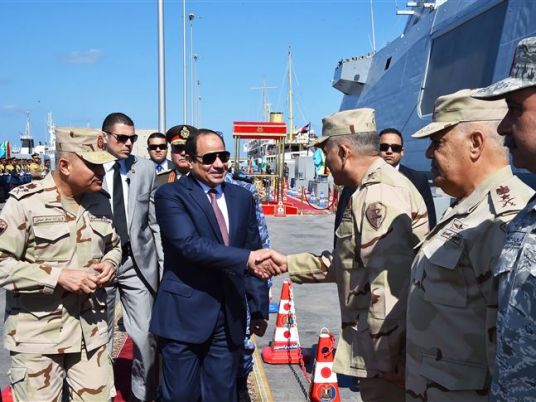 President Abdel Fattah al-Sisi has called on Housing Minister Moustafa Madbouli to concluded within the next two years current projects to improve unsafe and dangerous slum areas like Duwaiqa and Tal al-Aqareb.

Sisi made the comments on Thursday, during the inauguration of housing projects in Badr City aimed at improving the living conditions of slum residents.
"[We will carry out the development projects] in order to tell Egyptians that we are taking care of them very well and that the state will not abandon them or allow unsafe and dangerous areas to reappear," Sisi added.
He said he plans the construction of 850,000 housing units for the residents of areas with delpidated housing and substandard services, at a cost to the state of LE14 billion.
On Thursday, he inaugurated over 30 projects being carried out by the Engineering Authority of the Armed Forces, including housing, roads, and other urban development projects.
Speaking at the event, the president said that some people have informed him of allegations of wrongdoing on the part of the office of the president, although he didn't mention any names.
"I told them: Yes, there are violations by the presidential institution. Everybody errs," he added.
"Those who commit violations, I swear to God, will stand trial. They will be prosecuted," he continued.
Referencing a previous controversy involving red carpets, Sisi teased head of the Engineering Authority of the Armed Forces Major General Kamel al-Wazir, saying: "Why is the carpet blue? Why not red?"
Wazir responded: "This is the carpet which was placed in Farafra. It was recycled. Would you rather we used it just once?"
Sisi's comment recalled harsh criticism in early February when Sisi's motorcade drove along a red carpet during a visit to 6 October City, where he opened several projects. The incident provoked anger among media professionals and social media users critical of the president.
Critics contrasted the expense of the carpet with Sisi's speech calling on citizens to be resilient in the face of the economic difficulties faced by Egypt.
Egypt's military responded to the criticism by saying that the strip of carpet was inexpensive and used many times before.