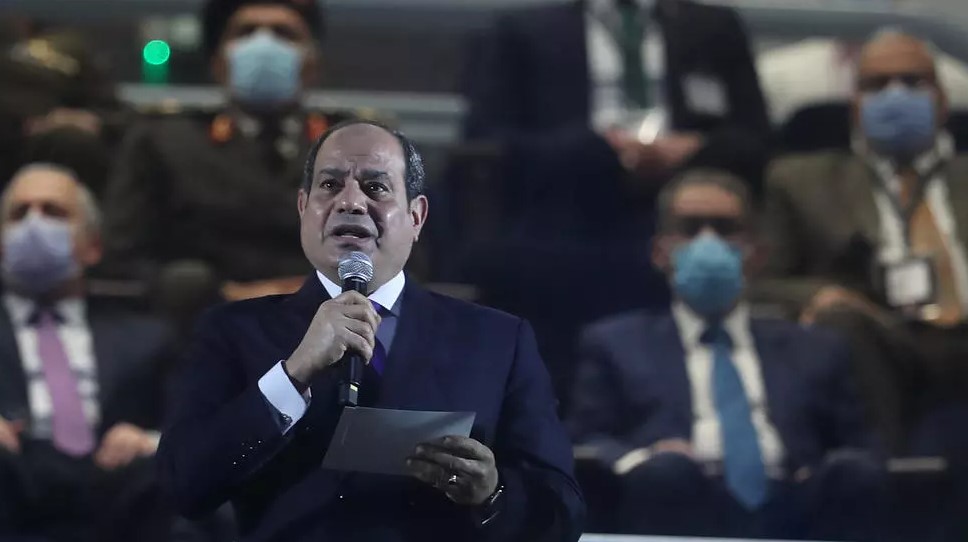 Egyptian President Abdel Fattah al-Sisi called on all countries of the world to work together to overcome all global crises and bring peace globally.
During his opening speech on Monday at the World Youth Forum's fourth edition, held under the slogan "Back Together" in Sharm el-Sheikh, Sisi said he regarded sincerity of intentions as the only way to end these conflicts.
President Sisi said that the forum has become a platform for exchanging dialogue and communication between young people and a tool for exchanging visions among all the world.
Sisi concluded his speech by announcing that the fourth edition had now officially launched.
"I am honored by the presence of this unique and distinguished gathering to announce the launch of the fourth edition of the World Youth Forum. For the good, our meeting, in the name of God, we begin, and for the future we work."
He added that humanity has no way to overcome its survival challenges except with sincere intentions, ending conflicts, managing differences, and working together for the sake of humanity and peace.
The activities of the fourth edition of the World Youth Forum will be held in the presence and patronage of President Sisi in Sharm el-Sheikh, South Sinai, from January 10 to 13.
The World Youth Forum is an international platform for all influential young people within their societies who believe in their ability to change for the better.
The forum management had received over 500,000 registration requests from the world's youth to attend and participate in the forum from Africa, Europe, Asia, North America, South America.
The management of the World Youth Forum also announced a set of criteria for selecting influential personalities and promising youth from all over the world, which includes choosing young leaders who have personal, professional and educational experiences related to the topics to be discussed in the forum, as well as youth with ambition and real passion for solving global problems and innovating initiatives for a better future.