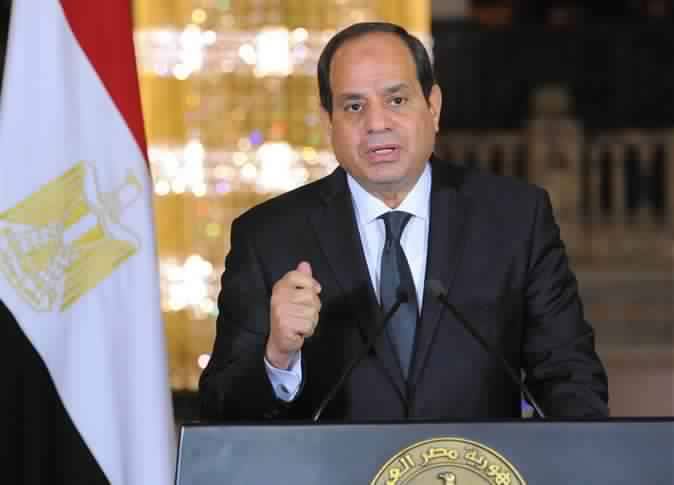 Egyptian President Abdel Fattah al-Sisi said on Monday that Egypt has gone through many stages, during which it endured countless problems, until it reached a place in which it is capable of facing all its challenges.
He stressed that Egypt will never return to chaos, and that chaos is totally unacceptable.
Sisi's statements came during a video conference inauguration of projects to develop the East Cairo area, including Baron Empain Palace, the New Administrative Capital International Airport and the Sphinx International Airport.
The President said that he will not tolerate anything wrong in the country, and will reform everything, out of appreciation, respect and love for all Egyptians.
Sisi pointed out that the government is moving on all fronts, and needs trillions of pounds to face challenges in all economic sectors.
Sisi also commented on the issue of vehicles driving at high speeds on new roads and thoroughfares after Cairo's expansion, emphasizing the importance of using a modern radar system to reduce travel speed and preserve the lives of citizens.
The President stressed that the government has been working on developing the country's road network for six years. He cited the Suez Road, saying that it was "four lanes in two directions, stopped at Almaza Air Force Base and was overcrowded. But now, traffic there has become easy and smooth."
"All sectors of the state," he said, "are experiencing the same level of development, such as the energy sector, for example, the development of which cost between LE600 and LE650, with the goal of providing services that are up to citizens' aspirations and appropriate for the present and future."
Edited translation from Al-Masry Al-Youm